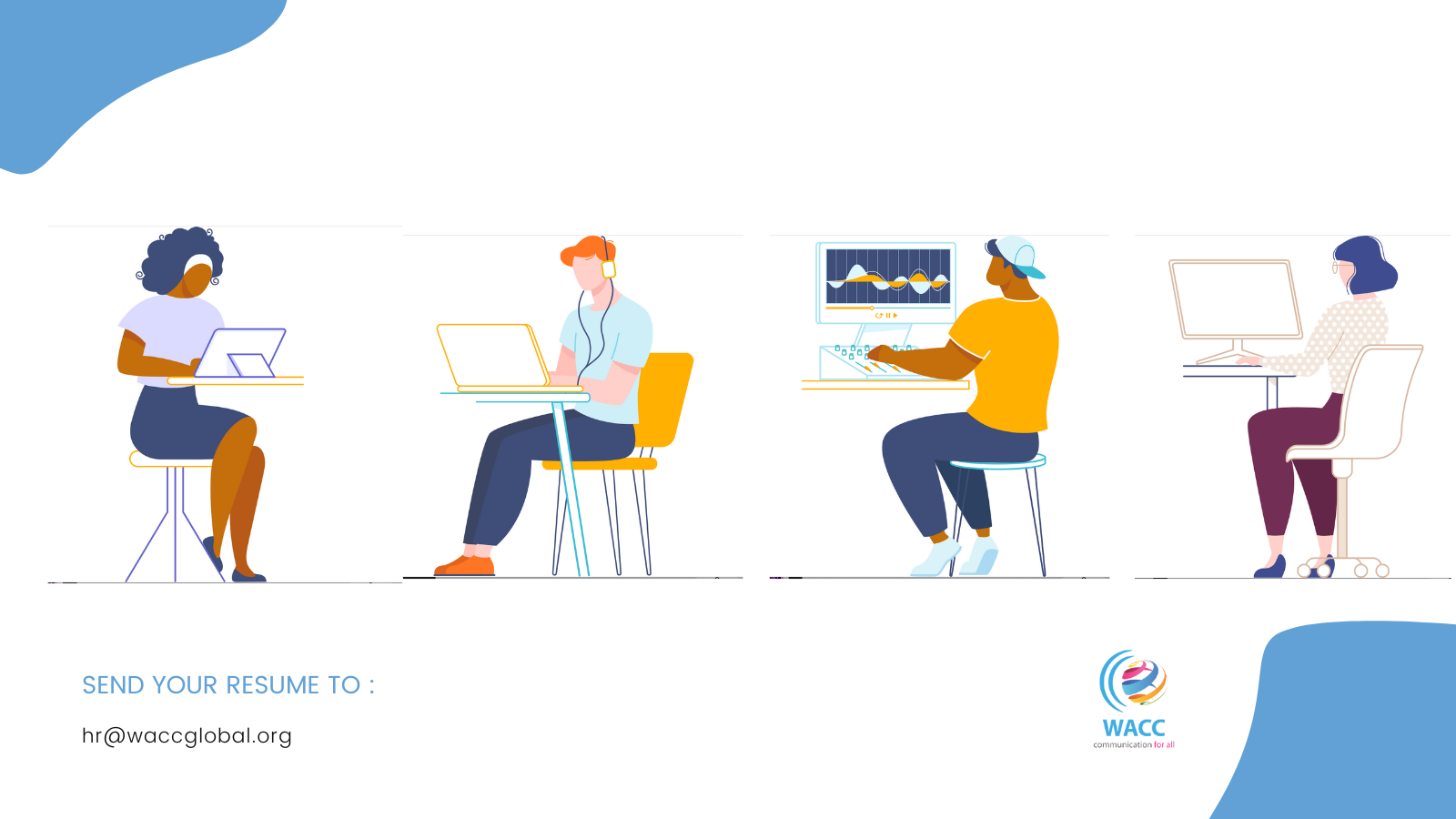 03 May 2022

We're hiring: Marketing Assistant (student intern position)

The World Association for Christian Communication (WACC) is a non-governmental organisation that builds on communication rights in order to promote social justice. We believe that everyone has the right to communicate and to be in communication, in the same way that they have the right to food, shelter, and security. Communication rights are fundamental to achieving dignity, inclusion and informed and active participation, essential to sustainable development and to just and peaceful communities. See more at: http://waccglobal.org/



WACC is seeking a Marketing Assistant to support WACC's networking and membership campaign, as well as contribute to the work of advocacy and capacity building to promote and strengthen digital rights and communication rights for all, for eight weeks in the period 6 June to 29 July 2022.




Fixed-term contract: 8 weeks, 35 hrs per week

Start date: 6 June 2022

Salary: $16.00/hr

Tasks: Under the supervision of WACC's Communications Officer and WACC's Deputy General Secretary, the intern will:

∙ Assist in designing and implementing a visibility and engagement campaign to expand WACC's networks and members.

∙ Develop infographics, video and content for WACC's social media platforms. ∙ Assist in developing news articles and audio-visual materials to promote WACC's international projects and increase brand awareness via WACC's websites, newsletters and email distribution lists.

∙ Assist in marketing campaigns, webinars, and online public engagement events on WACC's other areas of interest including communication and migration, gender, and climate change ∙ Assist with writing and sending out press releases.

∙ Other duties as assigned



Skills and knowledge

∙ Strong social media marketing skills

∙ Strong writing and editorial skills in English – able to produce clear, focused and factually correct materials; able to evaluate, organize and summarize material gathered from multiple sources.

∙ Strong and creative audio-visual production skills (Adobe desktop publishing, photo and video editing software)

∙ Willing and able to take direction, but also a self-directed learner with initiative

∙ Excellent time management; able to submit projects on deadline

∙ Research skills and knowledge of French and /or Spanish an asset.



Location and Working Conditions

Applicants must be no more than 30 years of age and registered as full-time students in Canada during the preceding academic year and in full-time education during the 2022-2023 academic year.

This position is based in Toronto at the WACC offices, with possibilities for remote work in line with Covid-19 management guidelines issued by Health Canada.

The intern will join a small multi-lingual, multi-ethnic and multi-faith staff.

This job is funded through the Canada Summer Jobs program.



Deadline for applications: Friday, June 3, 2022.

Selected candidates will be invited for online interviews scheduled for the week of June 6, 2022. 

Please submit a cover letter, résumé, social media portfolio, and writing sample, to hr@waccglobal.org.