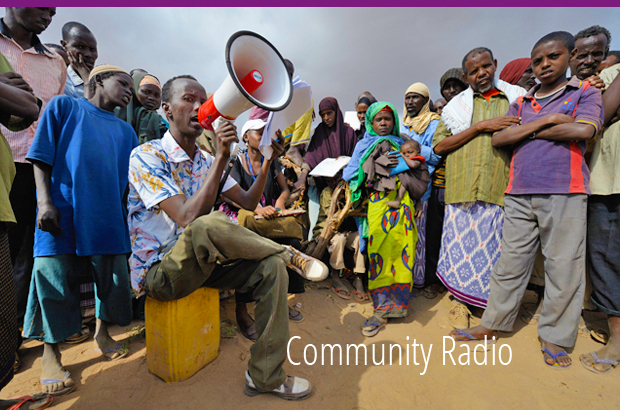 WACC's Strengthening Community Radio programme builds the capacity of community radio stations (online and broadcast) around the world to contribute to local development, as well as to advocate for communication rights. The program provides access to funding, knowledge exchange, and training.
Community radio stations contribute to sustainable development because they help create local dialogue platforms around topics such as health, education, the environment, or conflict resolution that often lead to concrete action. Community radio stations also advance democratic participation by enabling marginalized people to exercise their rights.
Project partners will be expected to achieve one or more of the following outcomes:
Strengthened community radio (broadcast or Internet) associations and/or networks in areas where community radio is new and where community radios are advancing communication rights.
Establishment of pioneering community radio (broadcast or Internet) in countries or areas where community radio is new and there are significant unmet needs.
Strategies to advance and ensure long-term participation of women in all aspects of community radio.
Better and stronger knowledge and good practice-sharing in the community radio movement.
---
PHOTO:
Somali refugees who arrived at the Dadaab camp in northeastern Kenya listen to instructions from an ACT Alliance worker as they prepare to move into a new extension of the world's largest refugee settlement.
Photo: Paul Jeffrey/ACT Alliance