30 Jul 2015

ACT Alliance workshop discusses making development effective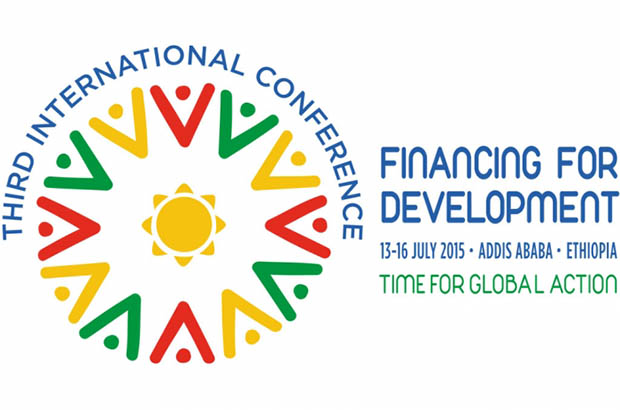 ---
Making faith-based development efforts more effective and accountable was the theme of a workshop organized by ACT Alliance, of which WACC is a member, 17-19 July in Addis Ababa.
Over 40 people from faith-based organizations in Africa, Latin America, Europe and North America reflected on internationally agreed civil society principles for development effectiveness, called the "Istanbul Principles," and how these are applied in their work.
In welcoming participants, John Nduna, ACT Alliance General Secretary, stated that calls for transparency and accountability are rising, but so are challenges such as growing inequalities, power shifts, and climate vulnerabilities.
"As faith-based organizations, we seek to make our development efforts as effective as possible, and demand the same from other donors and actors," said Nduna. "The Istanbul Principles help us to reflect on how we as faith-based organizations work together, relate to others and hold ourselves accountable."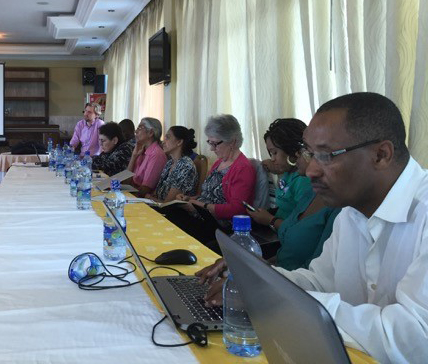 Participants – some of whom are pictured right (photo: Sara Speicher) – examined case studies and engaged in an "attitudes" exercise that identified issues and challenges, such as the relationship between the sustainable development ideal with the realities of short-term project agreements with donors and the difficulties of predictable funding.
Growing instances of communities' access to essential resources such as land and water being denied, and concern that some communities' ability to be self-sufficient was being undermined by increasing dependency on aid, highlighted that effective development must be rooted in the needs identified by the community themselves, and their own capacity to address those needs must be supported.
"The case studies and discussions on the principles emphasized for me that communication rights are more essential than ever in ensuring positive sustainable development," said Sara Speicher, WACC's development manager based in the UK.
She added that, "Communities must have the right to information and the freedom to express themselves, to know their rights and demand action when those rights are denied. Advocating for these rights, along with equipping grassroots communities with the skills and tools necessary to exchange news and information among each other and express themselves to the wider public and policy makers, is a vital contribution WACC makes in the development arena."
The Istanbul principles grew out of efforts from the early 2000s to address the reality that despite billions poured into development aid, recipient countries still remained poor. As the role and importance of civil society organizations (CSOs) became more recognized as development actors as well as advocates, CSOs were also challenged to be to be accountable just as they demanded accountability from national governments and other donors. The principles, include:
Respect and promote human rights and social justice

Embody gender equality and equity while promoting women and girls' rights

Focus on people's empowerment, democratic ownership and participation

Promote environmental sustainability

Practice transparency and accountability

Pursue equitable partnerships and solidarity

Create and share knowledge and commit to mutual learning

Commit to realizing positive sustainable change
As the workshop was held immediately after the conclusion of the United Nations Conference on Financing for Development, participants also reflected on the changing paradigm of development funding, including the increasing role of the private sector. Civil society representatives continue to face immense challenges as they push for the recognition of community realities in lofty policy setting spaces, and accountability from all actors involved in development efforts.
Participants noted that governments need to be held accountable to paragraph 12 in the Finance for Development outcome document, which commits to "a new social compact" of delivering social protection and essential public services for all.
A further accountability framework will be established in September with the adoption of the Sustainable Development Goals, the replacement for the Millennium Development Goals.
"The Sustainable Development Goals will establish a new framework for government funding for development, so it has been important that faith-based and civil society organizations be involved in the SDG process," said Daniel Pieper, Global Sustainable Development Policy and Practice Coordinator, ACT Alliance, who organized the Addis workshop.
"Faith-based organizations have a distinctive role in sustainable development," he continued. "We have the staying power in communities and we have our faith-based mandate to serve and care." However, he noted that all organizations that want to engage in development must be open to strengthening their approach to make sure communities benefit for the long-term. "These conversations with faith-based organizations together allow for exchanges of best practices and improve coordination. Many may feel that they have been implementing these principles for decades, but for others, some of the principles are new."
The workshop in Addis is the fourth training held for faith-based organizations on the CSO Partnership for Development Effectiveness. Further workshops in the Middle East and Latin America are planned.
See here and here for more information on the Istanbul Principles and the CSO Partnership for Development Effectiveness.