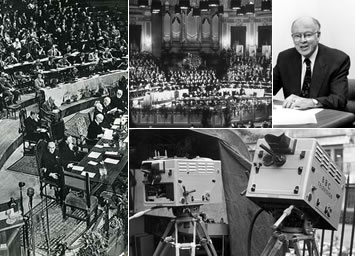 27 May 1948

1948

Foundation of the World Council of Churches (WCC) in Amsterdam, the Netherlands.

In the U.S.A., Dr S. F. Mack, Dr Everett Parker (photo) and Nicholas Hagman set up the Radio, Visual Education and Mass Communication Committee (RAVEMCCO).

The 1948 Olympics. With just six cameras and two outside broadcast units, the BBC Television Service pulled off its biggest outside broadcast of the 1940s.