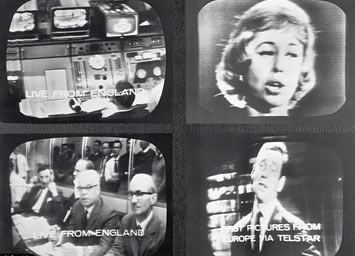 28 May 1962

1962

Dr Sigurd Aske, Director of the Lutheran World Federation's radio station in Addis Ababa, Ethiopia, becomes WACB Executive Director.

The Co-ordinating Committee for Christian Broadcasting (CCCB) studies church-related broadcasting needs in developing countries.

On 12 July 1962 television monitors in New York show the first images broadcast by satellite from the United Kingdom to to the U.S.A.
---

Telstar 1, a communications satellite, is launched on 10 July 1962. It successfully relays the first television pictures, telephone calls, and fax images.