25 Nov 2014

Apply for CAMECO scholarships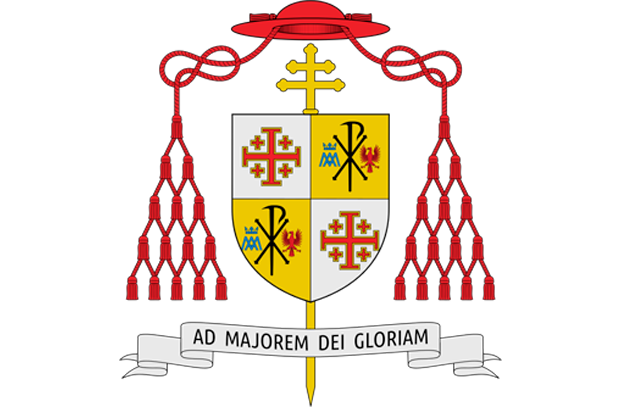 Image: Alejandro Rojas/Wikimedia Commons
---
The Catholic Media Council (CAMECO) is accepting applications for Cardinal Foley Fund scholarships in graduate and postgraduate studies in (pastoral) communications – both in Europe/North America and the southern continents.
The fund aims to broaden the base of qualified priests, religious and lay people with competence to further develop the communication ministry of local churches. It also intends to qualify Africans, Asians and Latin Americans for provision of proper formation for future Church communicators in local training institutes, communication (and theology) faculties and major seminaries.
The fund was launched in memory of Cardinal John Patrick Foley, former President of the Pontifical Council for Social Communications (PCSC), and was established by the PCSC, several donor organizations and CAMECO, which is based in Aachen, Germany.
For further details, please check the guidelines. Applications for the 2015-2016 academic year must be submitted by Feb. 15, 2015.
Click here for the guidelines, the application form and the budget form
Becas de estudios del Fondo Cardenal Foley
CAMECO está aceptando solicitudes al Fondo Cardenal Foley para becas de estudios de grado y de postgrado en comunicaciones (pastorales) – tanto en Europa / América del Norte como en los continentes del sur. El fondo se lanzó en memoria del cardenal John Patrick Foley, ex presidente del Consejo Pontificio para las Comunicaciones Sociales (PCSC), y fue establecido por el PCSC, varias agencias de ayuda y CAMECO.
El fondo tiene como objetivo ampliar la base de sacerdotes calificados, religiosos y laicos con competencia para seguir desarrollando el ministerio de comunicación de las iglesias locales. También tiene la intención de calificar africanos, asiáticos y latinoamericanos para la provisión de una adecuada formación de los futuros comunicadores de la Iglesia en instituciones de formación locales, las facultades de comunicación (y teología) y seminarios mayores.
Para más detalles, por favor consulte las directrices y llene el formulario de solicitud y el presupuesto. Las solicitudes para el año académico 2015-2016 deben presentarse el 15 de febrero de 2015.
Bourses d'études du Fonds Cardinal Foley
CAMECO accepte des demandes de bourses d'études pour des études supérieures en communication présentées au Fonds Cardinal Foley. Il doit s'agir d'études supérieures (universitaires et/ou professionnelles) de deuxième ou troisième cycle. Ces études peuvent se dérouler en Europe, Amérique du Nord et dans les pays du Sud. Pour encourager les candidats à rechercher des lieux de formation dans leur région d'origine, il est prévu que la moitié des bourses sera dédiée aux études supérieures en Afrique, Asie/Océanie et Amérique Latine.
Le Fonds Cd Foley a été créé par le Conseil Pontifical des Communications Sociales, les organismes caritatifs et le CAMECO dans le but d'appuyer la formation des futurs responsables et des agents pastoraux dans le secteur de la communication ainsi que des futurs enseignants en communication.
Ce fonds porte le nom du Cardinal John Patrick Foley, ancien Président du Conseil Pontifical des Communications Sociales, en reconnaissance de son engagement permanent en faveur du renforcement des compétences pour permettre à l'Église de mieux remplir son rôle dans le champ de la communication.
Pour plus d'information: voir sur les directives, les formulaires de demandes et de budget.
Date d'échéance de cet appel à candidatures : 15 février 2015