10 Jan 2014

Biased media cloud climate change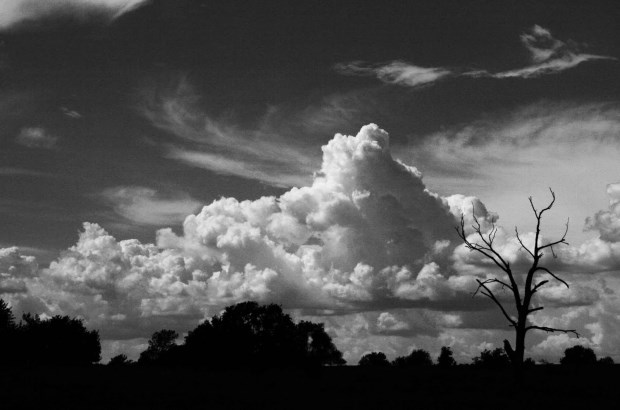 Clouds on the horizon of climate change. Photo: Jake Gwinn.
---
Climate change, global warming, greenhouse gas emissions, and pollution are top of the global environmental agenda. Yet, according to Dana Nuccitelli writing in The Guardian newspaper (6 January 2014), conservative media are a major threat to tackling human contributions to climate change. He cites the USA as one example.
"There is virtually no support for any sort of climate policy among Republicans in US Congress, because even acknowledging the reality of global warming guarantees a wave of attacks by the extreme right-wing of the Republican Party and a probable primary election challenge. This politicization of science has been caused in large part by the conservative media like Fox News, who treat climate change like a punch line," he writes.
The media are important players in climate change communication, because most people do not read scientific reports or specialist web­sites. The media therefore have a duty to present balanced opinions and that requires gathering and evaluating various types of relevant evidence and rigorously checking sources and facts. Balanced coverage does not, however, only mean giving equal weight to both sides of an argument. It means apportioning weight according to the real balance of evidence.
The differences in the editorial lines taken by different media organisations about the reality and seriousness of climate change can be measured. And there is a clear relationship between the political perspective of a media organisation and its position on climate change.
Since the way the mass media address and present environmental issues influences public perceptions, it is crucial for communication practitioners and journalists to understand the science of climate change – training that cannot always be taken for granted.
One of the best resources for understanding the way climate change is reported in the media is The Carbon Brief. According to its web site, it "reports on the latest developments and media coverage of climate science and energy policy, with a particular focus on the UK." It also produces briefings, analysis and publishes a daily and weekly email newsletter.
The Carbon Brief confirms that distortions of climate science occur regularly, partly because climate science is a complex area, and partly because various interests, motivated by finance or ideology, have sought to confuse the issue.
Nuccitelli's article in The Guardian also states that, "Today's conservative media outlets are rarely willing to consider the scenario in which 97 percent of climate scientists and peer-reviewed research are correct. Instead they ridicule mainstream climate scientists and give disproportionate coverage to the few contrarian scientists."
According to Bill McKibben, environmental journalist and co-founder of the grassroots movement 350.org, the rapidly changing media landscape is often seen as a threat to journalism. But where climate change is concerned, new forms of media may give journalists the tools they need to mobilize society in revolutionary ways.
Both traditional media and new media can play a crucial role in demystifying climate change issues. Critical scepticism should not be ruled out. According to scientist and conservationist Tim Flannery, "As long as scepticism is based on a sound understanding of science it is invaluable, for that is how science progresses. But poor criticism can lead those who are unfamiliar with the science involved into doubting everything about climate change predictions."
Communicators and media practitioners have it in their power to clear the clouds of confusion covering climate change.
---