10 Mar 2015

Bridging the gender inequality gap in the media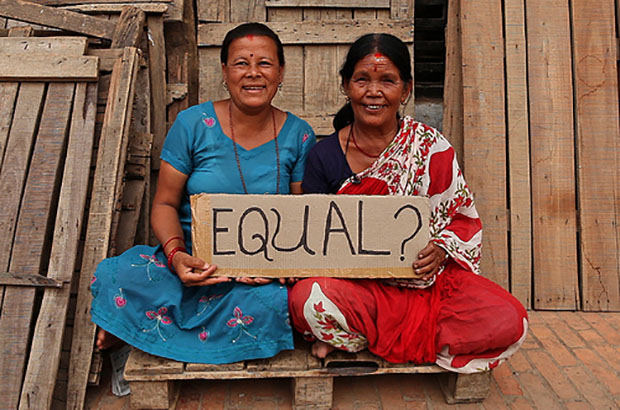 Rural women in Nepal. Photo: Stephan Bachenheimer/World Bank.
---
UNITED NATIONS, Mar 9 2015 (IPS) – Despite the vast number of media outlets and news sources worldwide, women and girls are still not getting enough attention in the news.
That is why the Global Media Monitoring Project (GMMP), the largest study on gender and media, launched a new fundraising campaign on March 5th to improve gender equality.
Every five years since 1995, the GMMP has picked a single day of the year to analyse global media coverage with respect to gender.
Through such analysis, GMMP has discovered great disparities between women and men in news coverage. The organization claims that "even though women make up more than half the world's population, less than a quarter of what we see, hear or read in the media are the voices of women."
GMMP's investigations show that the ways women and men are represented in news stories highlights gender discrimination and stereotypes. The organisation brings its results directly to governments, and tries to persuade them to change policy.
The fundraising campaign invites people to contribute $10, and to invite 10 friends to do the same, in order to raise enough money to launch another monitoring day. It is organized through social media and calls on users to reach out to their friends and networks using Facebook, Twitter and other platforms.
Source IPS. Read the full article here.