29 Sep 2014

Building Communication Rights of People with Disabilities
Recognizing and Building Communication Rights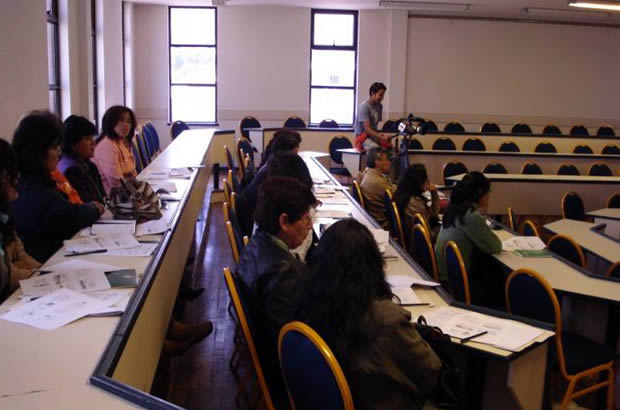 Bolivia
This was a project launched at the end of 2007 where most of the activities took place during 2008. A new line of inter-institutional work much welcomed within the organisations and institutions linked to the theme of disability has been opened by the project. The Platform for the Communication and Information Rights of People with Disabilities. Has been set up and the issue of disability is now in the agenda of mainstream media as well as the professional associations of communicators.
2009:

A Journalistic Guide regarding communication and Disability designed, printed and distributed.
Platform for the Right to Communicate for People with Disabilities which takes a rights based approach to the issue has been consolidated in Bolivia. Radio reportage broadcast at national level on the occasion of the World Day Against Discrimination which dealt with the four main disabilities. A number of mainstream journalists and communicators better able have shown interest and commitment on the issue of communication rights of people with disabilities and have committed to provide journalistic training whenever possible.
Project 540