14 May

Call for a Caribbean Communications Day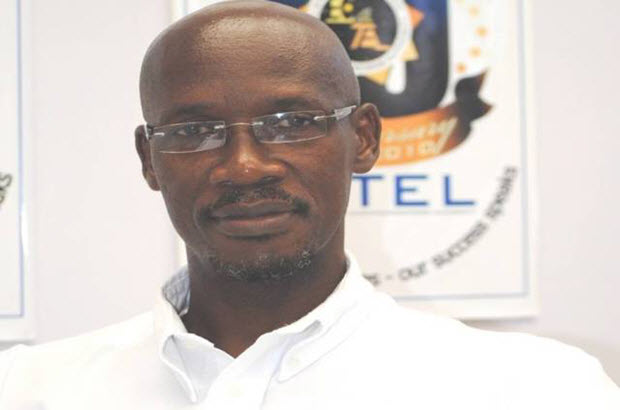 Embert Charles, WACC Caribbean president.
---
As communities around the world observe World Telecommunications and Information Society Day (WTISD) on May 17, a grouping of Caribbean communicators has called for the establishment of a Caribbean Communications Day on May 14 each year.
The Caribbean chapter of the World Association for Christian Communications (WACC) has urged all Caribbean governments and media organizations to work with community groups and NGOs to develop programs that will promote the communications rights of citizens in different spheres of society.
For 2014, WACC Caribbean has proposed the theme "Communications Rights and Climate Change." Activities and discussions must focus on the wide range of issues, which result from the lack of effective communications of messages in local and indigenous languages on the threats of natural disasters and impacts of climate change in general, WACC Caribbean said in a news release signed by President Embert Charles.
The situation was highlighted during the passage of severe weather conditions in the region in recent times and in particular the low level trough that affected communities in Saint Lucia, Dominica and St, Vincent and the Grenadines.
In pursuit of this goal of communications rights and climate change, WACC said it will work with the appropriate agencies and communities in the Caribbean region to organize community consultations and workshops. At these events, communities will share their concerns over the communication of weather information in their language, while representatives of state agencies will work with these communities to improve communication of information.
WACC Caribbean is a chapter of the global movement WACC which implements programs around the world on all aspects of communications rights. WACC Caribbean has members in Haiti, Suriname, Jamaica, Saint Lucia, Santo Domingo, Puerto Rico and Cuba.
The current executive is made up as follows: Embert Charles of Saint Lucia (president), Keishagay Jackson of Jamaica (vice president), Sandra Clenem of Suriname (treasurer), Seferina De la Cruz of the Dominican Republic (secretary), José Luis Soto of the Dominican Republic and Hérold Toussaint of Haiti.
WACC Caribe meets every three years to discuss the status of communications in the regional and develop strategies in response to these issues. The next WACC-Caribbean Assembly is scheduled to be held in Puerto Rico in November 2014.