01 Oct 2014

Call to Action for the Communication Rights of Unaccompanied Migrant Children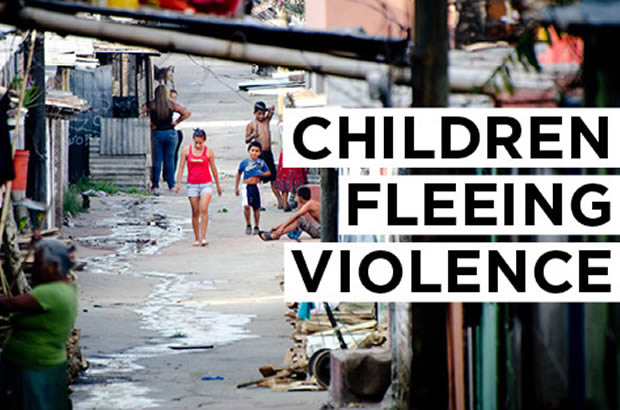 The ongoing difficult situation facing undocumented / unaccompanied children who have immigrated to the USA from Guatemala, El Salvador, Honduras, and Mexico is of great concern to the the World Association for Christian Communications, its members, and worldwide partners.
WACC particularly expresses its solidarity with the children and their families who, for whatever reasons, are subject to duress, stress, and isolation from family members and other forms of social and psychological support.
Under the United Nations Convention on the Rights of the Child (UNCRC, 1989), children have the right to receive, generate, and share information, as long as that information does not damage them or others. Children also have the right to have their perspectives, ideas, and opinions heard, respected, and taken into account. WACC is gravely concerned that these rights may not be being recognized in the current crisis, in which the media focus often is political rather than humanitarian.
Media coverage has tended to focus on the pronouncements of government officials and speculation around the likely outcomes of government negotiations to deport the children or to secure national borders. In the US, media coverage often highlights differing partisan perspectives rather than addressing the complexities that have brought unaccompanied children to the border.
WACC calls on its members and partners, especially those working in and for media outlets, to highlight the children's right to communicate and to name it in the coverage of their current plight in the USA. As advocates for communication rights, WACC encourages the media to restore the voices of the children directly affected and to let their views and and opinions be heard in public. In doing so, WACC affirms the universal right to freedom of expression and to the right to communicate. In this way, a more nuanced and helpful understanding of the plight of these children can emerge.
You may also wish to sign World Vision's petition calling on Latin American governments to ensure children's safety and protection, and the US and other international governments to support them in this goal (see http://www.change.org/).
Executive Committee of WACC North America
August 7, 2014