27 Sep 2016

Canadian church magazine to close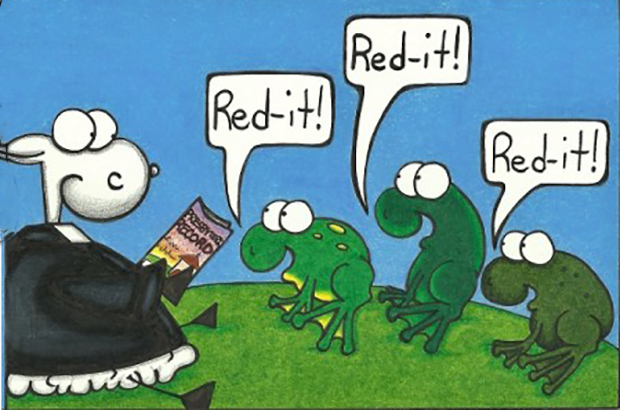 Part of a cartoon by Susan Mattinson that appeared in the Presbyterian Record.
---
The Presbyterian Record, one of Canada's longest continuously published magazines, announced it will cease publication in December 2016.
First published in 1876, the Record had a long-standing independent editorial policy in reporting on the denomination whose members it served, The Presbyterian Church in Canada.
Since 2000, the magazine has been independently owned and published by Presbyterian Record Inc.
In 1975, circulation stood at 88,000. By the turn of the century, that number had fallen to 50,000 and has continued the slide to about 10,000 today.
Over the past 25 years, readership has been declining at an average rate of 2,000 subscribers a year, while the denomination itself—the magazine's sole market—has been declining at a rate of about 2,800 members a year.
The magazine's publisher and editor, David Harris, said the magazine simply couldn't transition quickly enough from a subscription-based model to a philanthropically financed model.
"Our donors have been fantastic," said Harris. "Over the past 12 years, they have given us almost $1.5 million. Without that support, the magazine would have folded years ago."
Harris said publishing an online-only version of the magazine was not an option. "Salaries, not printing and postage, are the biggest costs at a small magazine like the Record," he said. "You need excellent staff whether a publication is online or print. And the Record could not expect to generate significant online revenue."
In a statement board chair Botond Fejes wrote: "Arriving at this conclusion has been a difficult process for the board. Its members have struggled with this responsibility for a considerable time. The continued publication of the Record, in its present configuration, was simply not sustainable … therefore, we are sadly constrained to allow this ebb in the fortunes of the Presbyterian Record to run its course."
Over its 140 years the magazine has had eight editors. Harris has led the magazine since 2002.
The Record posted a loss of $141,425 at the end of 2015 on a $900,000 budget; with another nearly quarter million-dollar loss projected for 2016. Harris said the magazine would have needed to raise an additional $75,000 this year and about $250,000 next year in order to continue.
"Besides the fall in denominational numbers, the financial crisis of 2007-2008 was definitely a major factor," said Harris. "Many—perhaps most—Presbyterians are on a fixed income. They saw their net worth fall, their pension income decline, and congregations needed their money just to keep up the buildings and ministers' salaries.
"The magazine became an expendable luxury under the circumstances."
The 2000s have been hard on both church membership and print media. Dozens of denominational and other faith-based magazines have closed—the Western Catholic Reporter, with a weekly circulation of 32,000, folded its print edition at the end of September.
The Presbyterian Church in Canada itself has lost about a third of its members so far this century. According to the denomination's statistics, at the beginning of 2000 there were 134,683 communicant members, and 28,120 children in Sunday schools.
By 2015, the numbers had fallen to 91,036 members and a little over 17,000 in Sunday school.