25 Jun 2018

Communication researchers highlight sustainability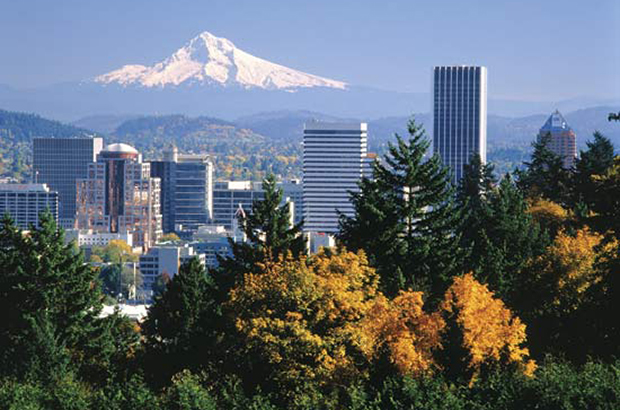 A view of the city of Eugene, Oregon, USA, host to the 2018 International Association of Media and Communication Research (IAMCR) Conference.
---
WACC participated in the 2018 International Association of Media and Communication Research (IAMCR) Conference, held at the University of Oregon in Eugene, Oregon, United States, June 20-24, 2018.
The theme is "Reimaging Sustainability: Communication and Media Research in a Changing World". Organizers selected Eugene as host city because of its commitment to sustainability, which the city defines as understanding progress as a combination of supporting people, creating economic growth, and protecting the planet.
The conference theme resonated with a workshop facilitated by Lorenzo Vargas, Coordinator of WACC's Communication for Social Change Programme, as part of the conference's Community Communication and Alternative Media Section focusing on the intersections between communication rights and the Sustainable Development Goals (SDGs).
Drawing on the results of a global consultation process on the subject carried out by WACC over the past 18 months and involving over 70 partner organizations, Vargas's presentation sought to integrate an academic perspective into a framework to guide WACC's programme work in relation to the SDGs over the next few years.
The conference's Keynotes, delivered by Dr Wendy Chun (Simon Fraser University) and Dr Marcin Jakubowski (Global Village Construction Set), respectively focused on the ways in which discrimination is embedded in seemingly neutral computer algorithms and on the potential of open source hardware to transform the ways communities are built.
The Opening Ceremony included a presentation by Harmonic Laboratory, a collective of artists and educators that employ digital and artistic performances to unpack social issues.
The relationship between communication, digital media, and environmental sustainability has been a common theme throughout the conference. The opening plenary, for example, highlighted the importance of transparent and responsible communication at a time of climate crisis, while also acknowledging the impact that mineral extraction and manufacturing to support the digital economy is having on labour rights and the environment.
Exploring the ways in which media narratives on climate change affects climate policy has also been a central theme. Other themes receiving attention during the conference as part of its many special and parallel sessions include the rise of populism, the ongoing migration crisis, threats to freedom of expression, and media education.
The IAMCR is a global association of communication and media researchers. Its conferences are a valuable opportunity for communication researchers and practitioners to reflect on the challenges brought about by a rapidly changing communication ecosystem.
WACC is an institutional member of IAMCR and is proud of being part of its growing network of researchers from around the world.