16 Jun 2014

Communication rights and religion focus of WACC Summer School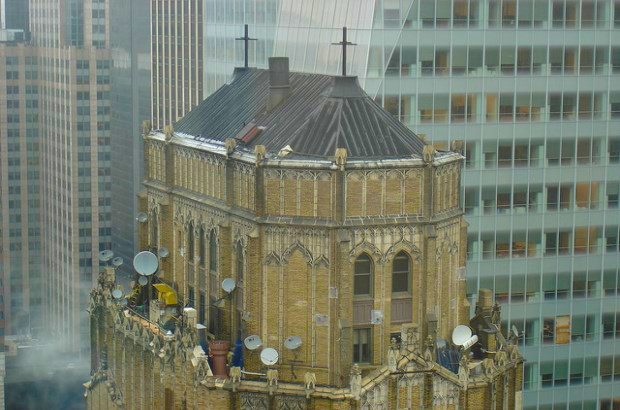 Photo: Contributed
---
A Summer School on "Communication and Religion" is taking place 16–21 June 2014 at Emmanuel College, Toronto, Canada. The aim of the course is to study the ethical and cultural implications of the use of media in an international, intercultural and interconfessional context.
Thirty-five students from around the world will be focusing on communication rights, practical theology and media, media ethics, gender and communication, and communication for social change.
They will also address questions of media and globalization, related to the presence of religion in the mass media, and be introduced to communication theory.
The Summer School was organized by WACC in cooperation with Emmanuel College (Victoria University, University of Toronto), and the Friedrich-Alexander-University, Erlangen-Nuremberg (Germany) and with financial support from Evangelisches Missionswerk, Germany.
Students from Brazil, Canada, Colombia, Germany, Guyana, Lithuania, India, and South Korea are taking part.
As part of the curriculum, on Thursday 18 June there will be a panel discussion on "Journalism ethics as a question of diversity". Taking part are Paul de Silva (Diaspora Film Festival and WACC North America), Talin Vartanian (CBC journalist), Naomi Buck (journalist), and Adiat Junaid (KAIROS and WACC North America).
In the evening of 18 June, participants will hear community activist Michael W. Waters, founding pastor of Joy Tabernacle African Methodist Episcopal Church, Dallas, Texas, and author of Freestyle: Reflections on Faith, Family, Justice and Pop Culture.
The Toronto Summer School is the second in what may now become a biennial event. The first took place in Geneva, Switzerland, in 2011.