04 Nov 2016

Courageous journalists win 2016 Free Press Awards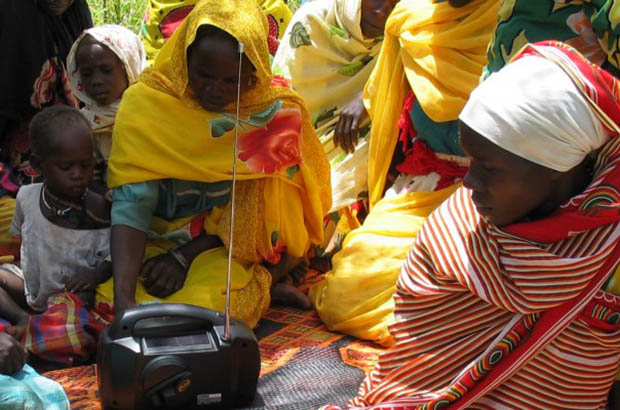 Photo: Courtesy of Free Press.
---
The Free Press Awards honour journalists who risk everything to bring people the news.
They honour media pioneers who pave the way for equality and justice and those who persevere under the most difficult circumstances. Journalists who have a strong commitment to press freedom and independent information.
The Winners of the Free Press Awards 2016 are: Klaas van Dijken (Best Report Award), 'Fisayo Soyombo (Newcomer of the Year) and Hamid Mir (Most Resilient Journalist).
Pakistani journalist Hamid Mir wins the Most Resilient Journalist Award. During his journalistic career he interviewed Osama Bin Laden, Nelson Mandela, Tony Blair, Hillary Clinton and Yasser Arafat. Due to his outspoken reporting on local terrorist networks and political parties, he experienced a number of arrests, physical attacks, and kidnappings and survived two murder attempts.
Despite these attacks, Hamid continues to practice journalism in Pakistan, spending his life in hiding. He refuses to leave the country, because it would discourage many young journalists. Other nominees for this award were Claudia Duque from Colombia and Mohamed Al-Qadhi from Yemen.
Nigerian journalist 'Fisayo Soyombo wins the Newcomer of the Year – Hans Verploeg Award. This award is a recognition for a new and talented journalist. 'Fisayo Soyombo was praised for his brave undercover journalism and innovative approach in a country where corruption is the rule rather than the exception. The other nominees were Mehman Huseynov from Azerbaijan and Tafadzwa Ufumeli from Zimbabwe.
Klaas van Dijken wins the Best Report Award with "Darfur, oorlog zonder einde", Trouw, 11 April 2015, "En de stad Golo krijste", Trouw, 7 May 2015 (Darfur). This is the award for the best foreign documentary made with support from the Dutch Postcode Lottery Fund for journalists that enables them to make reports on people and the environment in developing countries and conflict areas. Klaas van Dijken is a freelance journalist, videographer and one of the founders of Butch & Sundance Media. Other nominees were Minka Nijhuis and Lennart Hofman.
In the words of the Free Press web site, "Honest reporting can open your eyes, and expand your horizon – particularly when you live in an unstable or impoverished region. Free Press Unlimited wants people to have access to the information they need to develop and prosper."