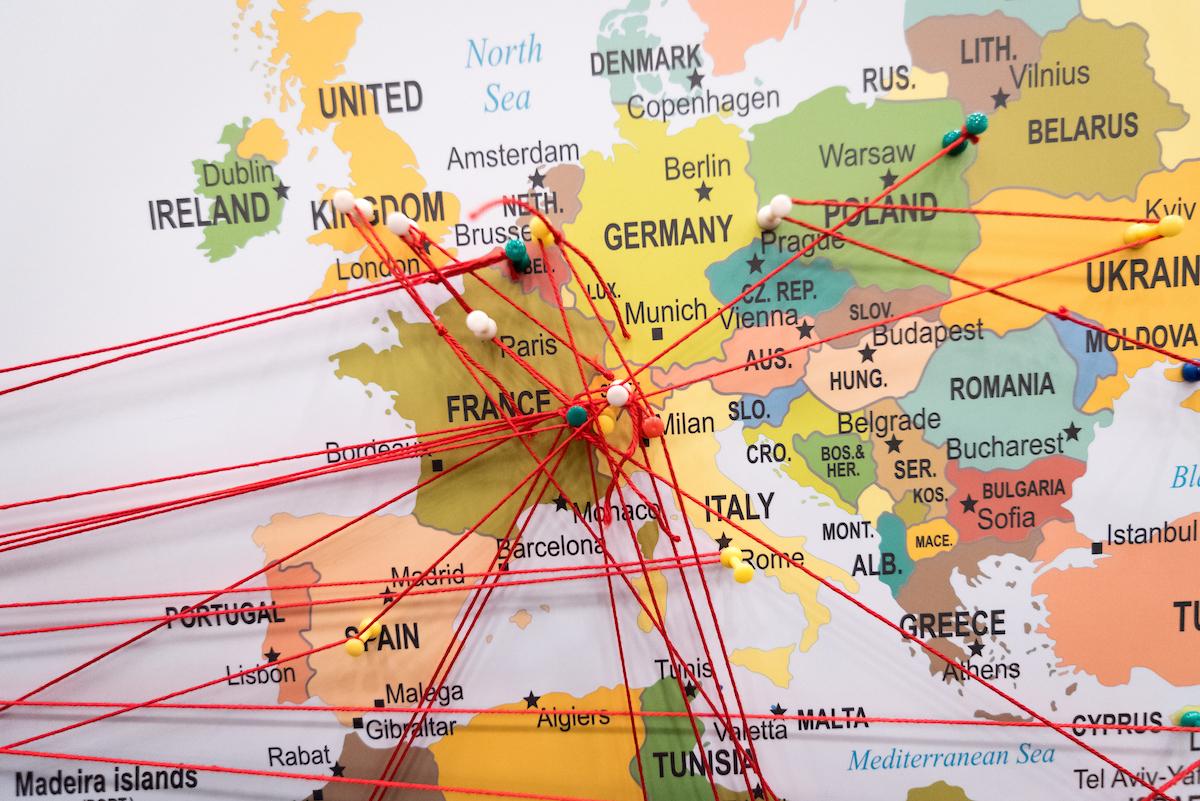 10 Sep 2021

Digital justice most relevant for those under autocratic rule, says advocate
Digital justice is relevant to everyone in the digital age, yet it is more important to those living under an autocratic government that can use digital technologies for surveillance of civilians, says a Protestant Christian who works in advocacy.
Her work involves supporting non-governmental organizations (NGOs) across Asia and Europe, and she asked for her name not to be used.
The following text is part of a series exploring the topic of digital justice. The full series is being published in the days leading up to the International  Symposium for Communication for Social Justice in the Digital Age  which will be held 13-15 September. These interviews are intended to offer intergenerational—and honest—views of how we are living in a digital world, if churches are helping us, and how we can work together to define and pursue digital justice.
"Digital justice means that while people should have equal access to digital technology, especially the internet, it also means that digital technology should not be used to intervene in human rights," she says.
One example she cites is growing evidence showing that the Chinese government has used invasive surveillance technologies to monitor the minority Uyghurs inside China's border.
In the name of combating Muslim religious enthusiasm in the Xinjiang area, which the Chinese government equates with extremism, reports have shown the authorities have collected extensive biometric data of Uyghurs.
She said they do this under a health programme that transfers such data to the police surveillance system, referring to an article titled: "Revealed: Massive Chinese Police Database".
Zoom clamp
Another example she mentioned was in 2020. Zoom, the online meeting app, shut down activist accounts to holding an online memorial for the Tiananmen Square Massacre of 4 June 1989 in Beijing, China, due to a Chinese government request.
"It's an obvious example of how the violation of digital justice is also a violation of basic human rights and freedom in the digital age – online or virtual freedom of assembly is an overall part of freedom of speech," she says.
"As the digital world is closely related to our actual ways of living, as well as related to our human rights, it is something that the church should be aware of."
She asserts, there is a need for well-structured international and domestic laws to regulate and maintain digital justice and protect human rights in the digital world.
Innovation can enable human rights and humanitarian organizations to keep an eye on surveillance, while there is a need to look at freedom in the "actual" world and against optimum "control" or regulation.
People need to examine international laws which specify universal human rights that should be protected. At the same time, censorship should not infringe on such rights.
'Living under surveillance'
She said knowledge in this field is incomplete, "but publicly accessible digital space should be considered public space. People should take responsibility for their behaviour in such space," she says, citing, e.g. social media, online forums, etc.
Digital communications can be tracked and analysed more easily than traditional ones (e.g. printed materials).
So, it is understandable that media chase maximum hits. Media education should, however, hold media responsible for the information and ideologies they disseminate.
Hate speech or prejudices linked to, say, race/disability/sexual orientation/ or religion should not be promoted.
All the while, life for those living under surveillance can cause mental stress.
"And more generally speaking, the large influx of digital information can be tiring. Social media platforms where people tend to flaunt their lives are can also cause distress for those struggling. On the other hand, digital technologies can also ease anxiety by enabling instant and convenient communications," she notes.
Especially during the COVID-19 pandemic lockdown, it's challenging for people to meet loved ones, but this is when digital technologies can help bring people together virtually.
"We need to design and implement regulations to maintain digital justice. With those in place, I'm optimistic that technologies will bring justice and equity to humanity," she says.
"In the same way, I think that is how the church can help shape digital justice. Digital justice may still be deemed a 'new topic' in churches and therefore neglected. So more attention to this issue will help," she says.
"I believe as digital justice is becoming more relevant to people's lives and gaining more awareness from the public, better regulation can brighten humanity's future in the digitalized world."
Follow the programme and learn more about the symposium "Communication for Social Justice in a Digital Age"
Photo above by Albin Hillert/WCC