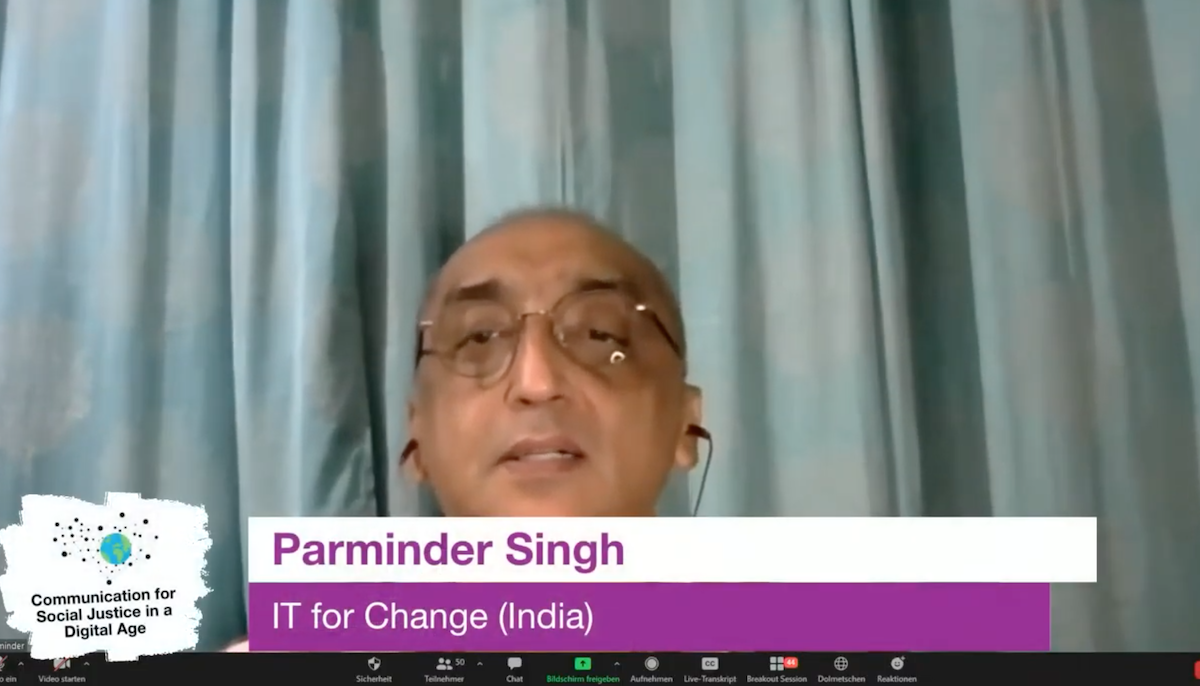 14 Sep 2021

Digital public infrastructure is possible, WACC partner tells global symposium

WACC partners from India, Palestine and the Philippines on September 13 shared their experiences of working with communities to address digital issues such as digital literacy, policymaking, and creating public platforms with open protocols. 

Parminder Jeet Singh (executive director of India-based IT for Change), Jan Michael Yap (Computer Professionals Union-Philippines), and Andaleeb Adwan (director of Community Media Centre-Gaza) gave presentations at   "Communication for Social Justice in a Digital Age," co-organized by the World Council of Churches, WACC, Brot für die Welt, Evangelical Church in Germany (EKD),  Evangelische Mission Weltweit (EMW), and World Student Christian Federation.  

Singh discussed a program, partly funded by WACC, which set up working groups that are developing "normative principles" in such areas as gender justice, trade, finance, labour, media and agriculture. This allows digital policy to be developed "not in rarefied technical areas" but from places of impact in various sectors, he said, citing that IT for Change has worked with the Government of India in developing open digital structures instead of digital monopolies.  

In response to a question about how realistic it is for the public to compete with big market players in the digital world, Singh said "not only is it possible, but in India attempts have been made." He cited a financial platform set up by India's Central Bank, through which every private application has to go through. Models are also coming together for a national health interface, he said. "We should be hopeful about it," he said.  

But he cautioned against giving data power to the state, and stressed the need for proper statutory regulations, as well as strong measures against mergers and acquisitions.  

Singh also discussed the role that IT for Change has played in the areas of internet governance, digital economy, AI, data intelligence,  the setting up of the Just Net Coalition and creation of the Digital Justice Manifesto, which identifies principles such as individual and collective ownership of data, digital standards, breakup of global data monopolies, among other things.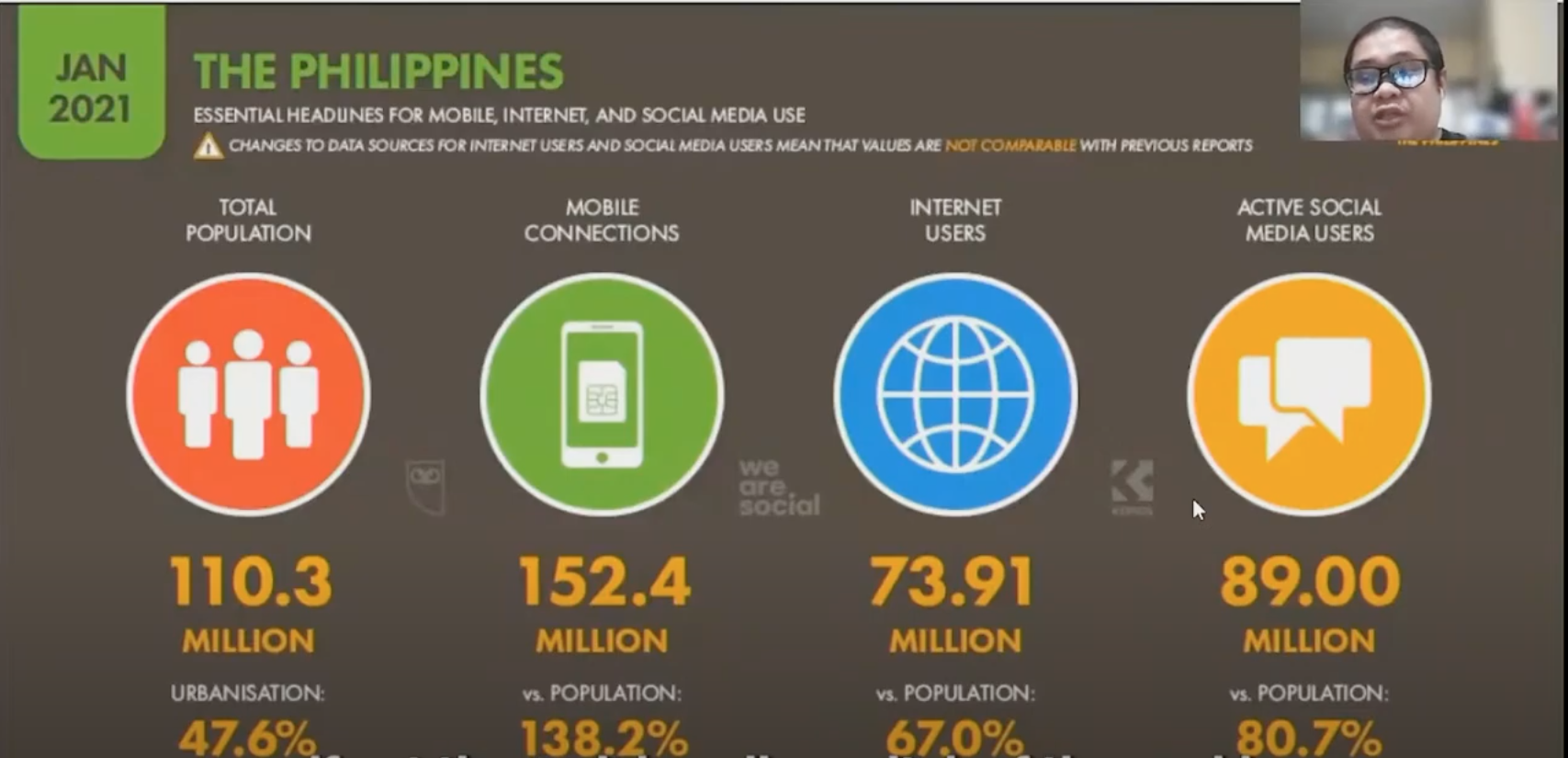 Yap, for his part, discussed the WACC-funded Philippine Digital Justice Initiative, which aims to "unpack the characteristics, impacts, and ways forward of an increasingly digital world in the Philippine context." 
The project, which began in September 2020, has identified the following as key digital justice issues in the country: digital divide, precarious platform-based work, troll armies and fake news, and  hijacked democracies. These issues were raised following a broad consultation with the Filipino ICT Community, policy makers and experts, the labour sector, the education sector, and Filipino netizens at large, said Yap.  
"There are still millions left behind without proper Internet access whether due to lack of devices or due to relatively slow Internet speeds," said Yap, noting a midyear 2021 survey conducted by Ookla that placed the country 75th out of 139 countries in mobile Internet speeds.  
"In addition to lagging speeds, cost for access is also at a premium," he added, citing an index study by The Economist that ranked the country 79th out of 120 countries in terms of affordability. 
Yap also cited how app-based services and online freelancing jobs have paved the way for precarious work among millions. The platform-based gig economy does not offer "the same job stability and social protections given to workers with employer-employee relationships," he said, noting how current Philippine labour laws do not cover informal workers and there are no laws to protect them, making them vulnerable to exploitation and abuse. 
The presence of marketing firms that cater to politicians and release cyber-troll armies that create multiple fake social media accounts to attack opponents, activists and journalists, also present a huge challenge, said Yap.  
The Computer Professionals Union has drafted a Digital Justice Declaration that is rooted in three principles: the democratization of digital infrastructures and services, ensuring that information is free from "monopolization and totalitarian control," and data rights as human rights.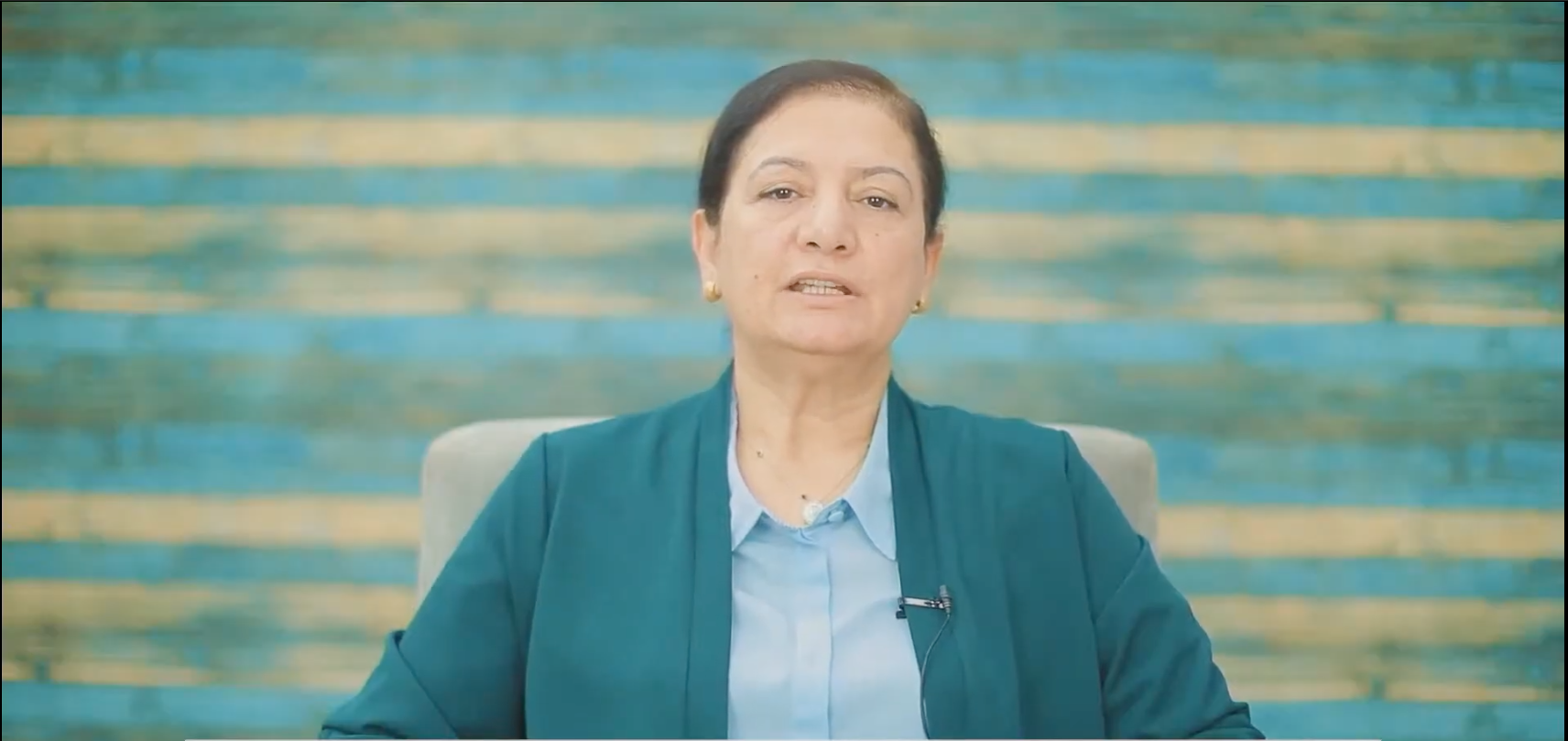 In Palestine, Adwan discussed the Community Media Centre's emphasis on developing the capacity of women and youth, and digital literacy for women, girls, students and families.  
WACC projects have launched initiatives such as awareness raising workshops and digital literacy workshops that enable community members to navigate the online world safely, she said.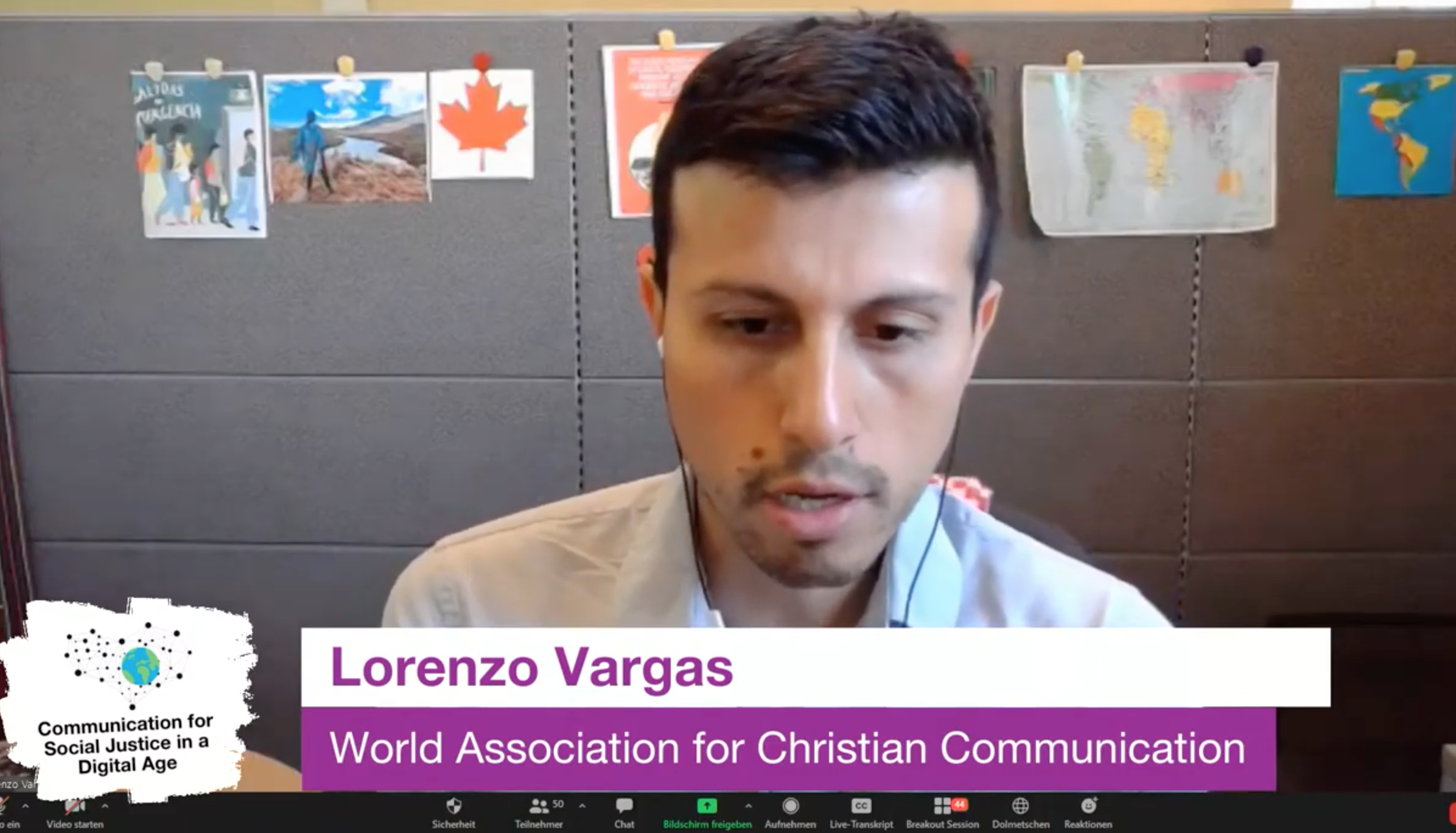 Lorenzo Vargas, manager of WACC's Communication for Social Change program, who moderated the presentations and discussions, briefly discussed various elements of WACC's programs on digital rights, such as support for digital policymaking, digital literacy particularly among marginalized groups, and support for locally-run digital telecommunication networks in Indigenous communities.