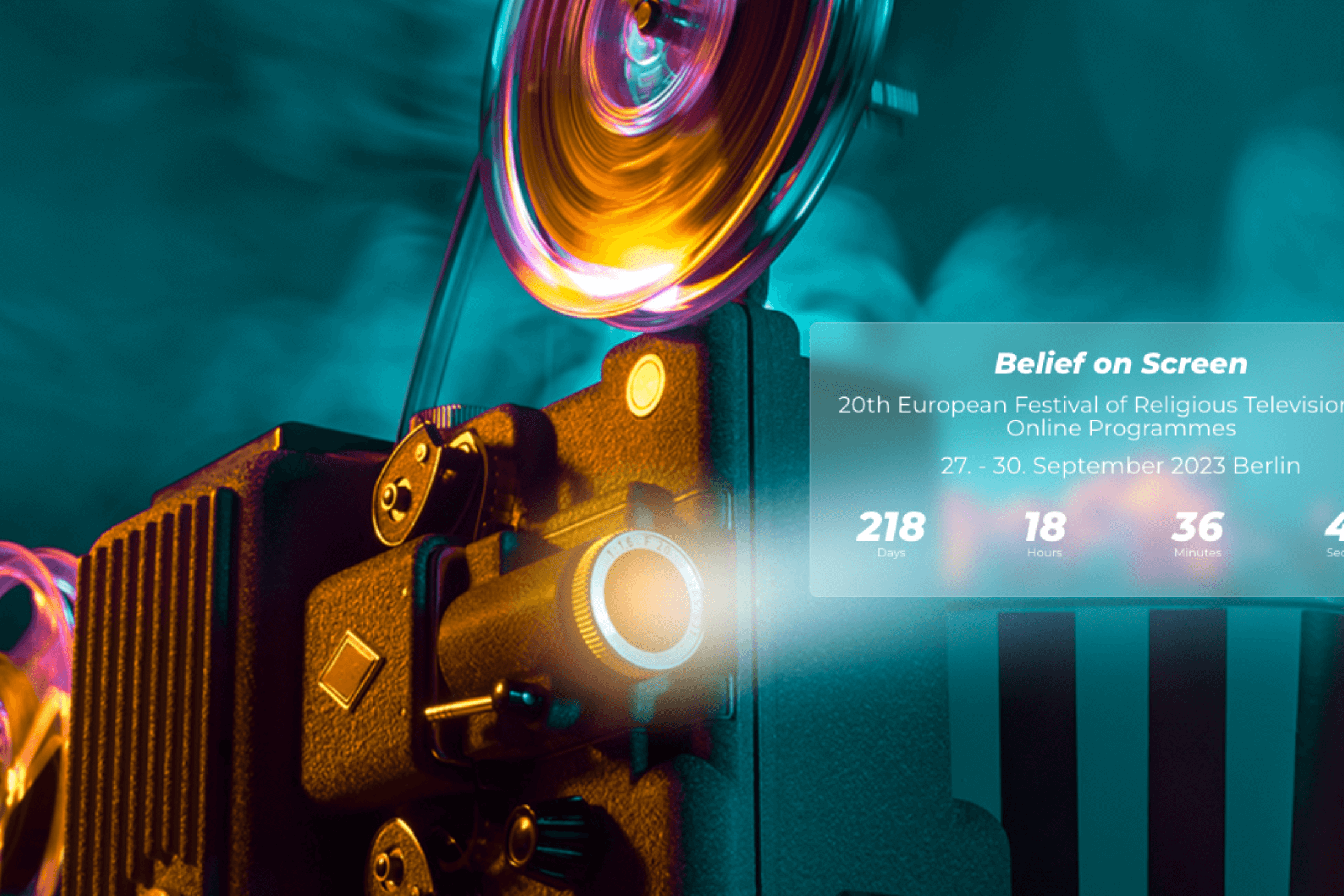 21 Feb 2023

European television festival to explore the face of religious broadcasting

The European Festival for Religious Television and Online Programmes is back after a Covid-enforced pause.

TV producers and enthusiasts from across Europe are invited to participate in the 20th edition of the Festival on 27–30 September in Berlin, which will pose questions and seek answers under the theme "Belief on Screen."

Organized jointly by WACC Europe and SIGNIS (World Catholic Association for Communication) Europe, the Festival aims to showcase the very best of television and online programmes made in Europe that express and examine values in relation to religion, belief and ethics.

The programmes featured in this year's edition will delve into the present and future of religious broadcasting in Europe as societies in the region wrestle with questions of belief, religion, values and identity. The Festival will explore the challenges of building bridges of understanding in increasingly polarised and dangerous times.

The Festival also takes place at a time when technology is changing the media landscape, with content being accessed in many different ways — from the traditional television screen to mobile phones and streaming services.

"'How is religious broadcasting adapting to the changed media and social environment? How does it remain relevant and accessible to new audiences in times of uncertainty and growing conflict?' These are the questions we want to explore with participants at Belief on Screen," says WACC Europe President Stephen Brown.

Until a Covid-enforced pause in 2020, SIGNIS Europe and WACC Europe had organized the European Festival for Religious Television and Online Programmes approximately every three years since 1969. The most recent edition was held in 2017 in Paris. Local organizers for the 20th edition are the Evangelical Church in Germany (EKD) and the Catholic Church in Germany (DBK).

WACC is supporting the festival through a legacy from the late Rev. Dr Hans W. Florin, a former WACC Global general secretary from Germany.

To learn more or to register, visit https://beliefonscreen.tv. Early-bird rates available until 28 February.