14 Feb 2014

Extraordinary General Meeting of WACC Members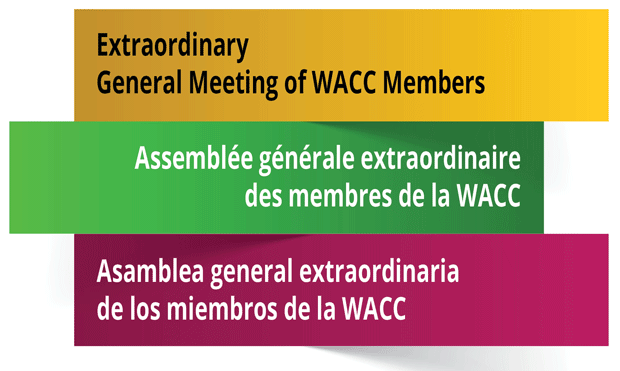 ---
The Board of Directors of the World Association for Christian Communication (WACC) has called an Extraordinary General Meeting to be held at the head office of the Association (308 Main Street, Toronto M4C 4X7 Canada) on 18 March 2014 commencing at 14:00 local time.
The purpose of this meeting is to consider a Special Resolution for continuing the Corporation under the provisions of the Canada Not-for-Profit Corporations Act and authorizing the Directors to apply for a Certificate of Continuance. The full text of the Resolution and an explanatory note, along with draft Articles of Continuance and new General Operating Bylaw, can be found below.
The Special Resolution will be put to both the Corporate Members and the Personal Members of the Association independently and must be passed by both classes of Members. For this vote, Members must attend in person or must appoint a proxy who is attending in person.