11 Jun 2014

Festival of Religious Programmes is underway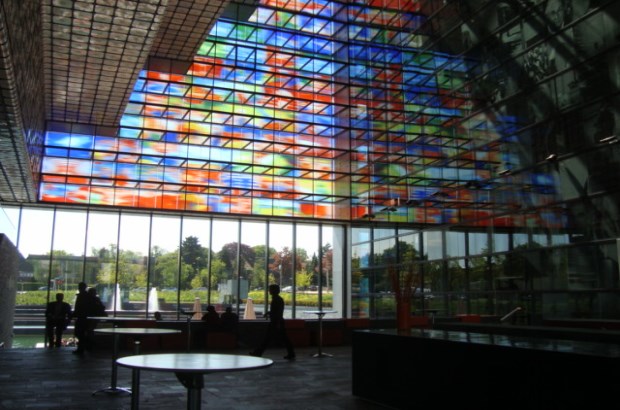 The Dutch Institute for Sound and Vision, Hilversum, Netherlands.
---
The European Television Festival of Religious Programmes has begun in Hilversum, the Netherlands, exploring whether religious expression is (still) taking place in public space or whether it has moved behind the front door.
The festival, which runs from 11 June to 14 June 2014, bears the theme "Behind the front door or in plain sight: religion in a pluralist society."
It has been organised by SIGNIS (World Catholic Association for Communication, Roman Catholic) and WACC (World Association for Christian Communication). Hosts are the Dutch Christian broadcasters KRO-NCRV, RKK, EO and IKON.
The festival, which is held every three years, takes place at the EO premises. The awards ceremony will be held at the Dutch Institute for Sound and Vision (Nederlands Instituut voor Beeld en Geluid).
The festival is competitive — out of an initial 62 entries, 29 were selected to be shown. They come from ten European countries, broadcast by many national channels, and cover topics from various religious traditions and worldviews.
Each day of the festival begins with a keynote speech. Roger Bolton and theologian Manuela Kalsky of the Free University in Amsterdam will speak to the theme. On the third day, a panel of young people will speak: Roderick Vonhögen, Monique Samuel and Hassnae Bouazza, under the guidance of TV presenter and theologian Jacobine Geel.
Among the approximately 80 participants are producers, programmers and editors from all over Europe. The festival programme provides plenty of time for exchange of best practices and expertise.
This is the 18th festival. The first was in 1969 in Monte Carlo and the most recent edition took place in Berlin in 2010. The core of the festival organisation is always WACC Europe and SIGNIS Europe, in cooperation with local broadcasters. The working language of the festival is English.
More information can be found here.