12 May 2017

Gender in Agriculture Journalism in Vietnam
A media monitoring report
Research Centre for Gender, Family and Environment in Development (Vietnam)*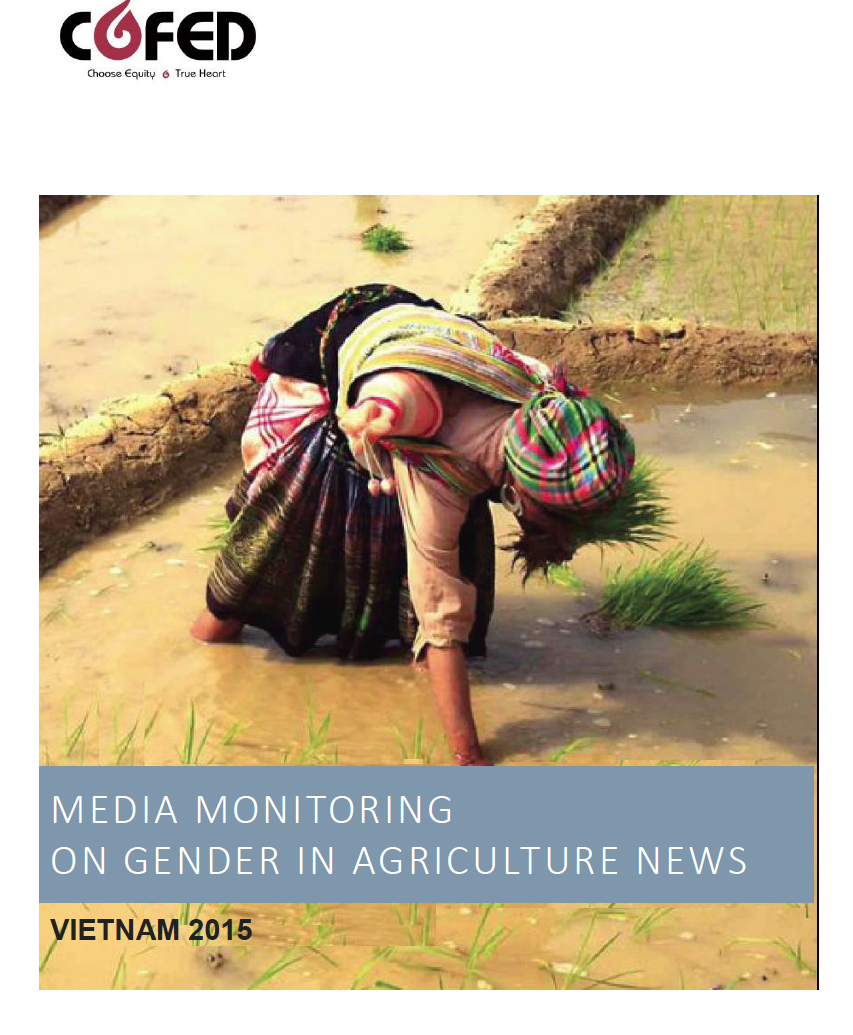 In Vietnam, women account for 60% of agricultural labourers, according to the Informatic Centre for Agriculture and Rural Development (2012). If they can access equally the resources in agriculture, productivity in farms owned by women may increase 20-30% and agriculture yields in developing countries will be increased 2.5-4%.
Rural women play an important role in agriculture. They are those who feed the world. According to UN Women Watch 2013, women have been facing serious challenges rooted in gender prejudice and discrimination. They have been deprived of access to resources, property and services.
So how are women depicted in news about agriculture? Is it a true picture of women's contribution ? To what extent are women's voices heard? Are their rights upheld and concerns given attention?
This research on gender in agriculture news in Vietnam was inspired by the Global Media Monitoring Project (GMMP). 2010 news articles published in online and print newspapers over the period January to June 2015 were monitored.
Read more about the striking findings HERE.
* *The Research Centre for Gender, Family and Environment in Development (CGFED) was established in 1993 out of concerns about women's development and gender equity in Vietnam. CGFED focuses on action research and advocacy seeking to promote the well-being of individuals and community on the basis of gender equality.
en.cgfed.org.vn