29 Jan 2014

GMMP 2015 to have "ambassadors"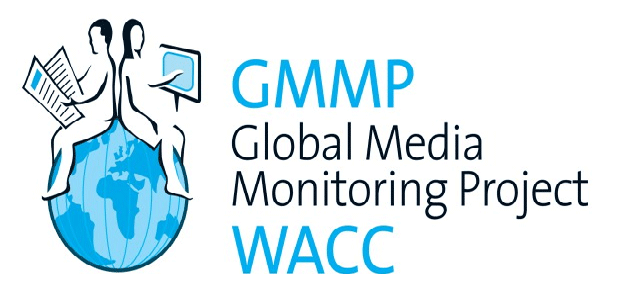 ---

Dr. Musimbi Kanyoro (Kenya),
President, Global Fund for Women


Ms. Sharon Bhagwan Rolls (Fiji),
Executive Director, FemlinkPacific,
Fiji & Civil Society Advisor
at U.N. Women

Ms. Nadia Al-Sakkaf (Yemen),
Editor-in-Chief & Publisher,
Yemen Times

Ms. Jennifer Lee (USA),
Filmmaker, Winner,
Best of the Fest for Documentary:
FeministStories.com
The WACC-coordinated fifth Global Media Monitoring Project (GMMP), scheduled for 2015, will inaugurate the concept of "International GMMP Ambassadors," who will represent the regions in which the GMMP is taking place.
The ambassadors are: Dr. Musimbi Kanyoro (Kenya), President, Global Fund for Women; Ms. Sharon Bhagwan Rolls (Fiji), Executive Director, Femlink Pacific, Fiji & Civil Society Advisor at U.N. Women; Ms. Nadia Al-Sakkaf (Yemen), Editor-in-Chief & Publisher, Yemen Times; and Ms. Jennifer Lee (USA), Filmmaker, Winner, Best of the Fest for Documentary:FeministStories.com
The GMMP, which has been held every five years since 1995, monitors the representation of women in global media. So far, the monitoring shows extremely slow progress in bringing women's voices to bear in public discourse taking place through the news media. Not only does the news present a male-centric view of the world, it is also marked by gender bias and extensive stereotyping that underpin marginalization, discrimination and violence against girls and women.
The GMMP ambassadors will:
bring their personal expertise and their stories to the issues of gender and media;
be consulted by the staff team in areas such as public events and advocacy;
highlight opportunities of implementation within regions and various constituencies;
interpret GMMP and seek cooperation and collaboration.
"We are very grateful for the support of these four leading women communicators, who are lending their voices and their experience to one of the most important and widely recognized initiatives WACC has ever undertaken," said WACC General Secretary Karin Achtelstetter.
The GMMP is a worldwide grassroots media monitoring, research and advocacy project implemented collaboratively with women's rights organizations, grassroots groups, media associations, faith-based / interfaith organizations, university students and researchers across the world.
Four GMMPs have been carried out so far, in 1995, in 2000, in 2005 and in 2010. Participation increased from 71 countries in 1995 to 108 countries in 2010, evidencing a growing interest, willingness to engage on issues of gender in the media and commitment to propel change towards media that affirms women's rights and gender equality objectives