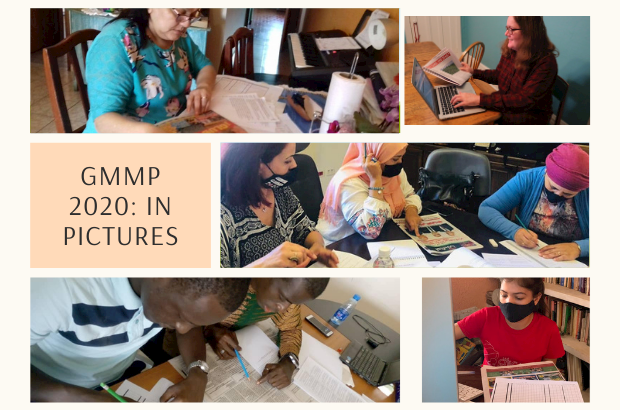 30 Sep 2020

GMMP 2020: In Pictures

Click here to show photos of volunteers who took part in the 2020 Global Media Monitoring Project (GMMP).

GMMP 2020 is the sixth in a series of extensive gender and media monitoring studies conducted every five years since 1995 by WACC Global, an international NGO that advocates communication rights in order to achieve social justice.

By analyzing gender differences in the portrayal and representation of women and men in print, broadcast, online and social media news, the GMMP puts a spotlight on gender inequalities perpetuated in and through the news media, and demands for change.