21 Feb 2014

GMMP Ambassador: feminist filmmaker Jennifer Lee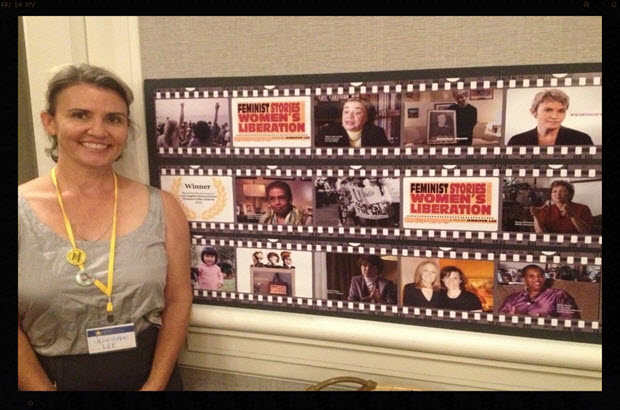 Filmmaker Jennifer Lee is a GMMP ambassador.
---
California-based filmmaker Jennifer Lee — one of the inaugural group of "ambassadors" for the WACC-coordinated Global Media Monitoring Project (GMMP) 2015 – became interested in gender representation in the media several years ago as she saw more women running for high political office.
"I saw sexism toward female candidates running for president in the United States. I heard people talking about sexism in politics and thought about how media present information," she said in an interview.
As she began to research the issue, she discovered that "reports out of 'Who Makes the News?' [the GMMP's report title] had the most detailed information globally and it opened my eyes."
For the fifth GMMP (which are held every five years), the four global ambassadors also include Dr. Musimbi Kanyoro of Kenya, Sharon Bhagwan Rolls of Fiji and Nadia Al-Sakkaf of Yemen.
More about the ambassadors and their intended involvement is in this article here.
Lee, who grew up in New York and Atlanta, was influenced by her mother, who was a social worker and politically active. The 1960s and 70s, she says in a biographical profile on a website dedicated to her latest film, were turbulent times. "I was experiencing the women's movement, but as I was a child, I would also inherit the women's movement," she said.
At Hampshire College in Amherst, Mass., she majored in film and women's studies. She subsequently worked in the optical department at Lucasfilm's Industrial Light and Magic on such feature films as "Forrest Gump," "The Hunt for Red October" and Back to the Future 2."
However, she said, "I started to see Hollywood feature films as leaning more towards male main characters by the late 1990s. I began to move in a more independent direction with film."
While working at San Francisco-based ILM, she made her first documentary film, "Mary Jane Colter: The Desert View," about a little-known Southwestern architect whose work was ground-breaking. It was in official selection at many film festivals including the Santa Barbara International Film Festival in 1998.
Moving to Los Angeles, Lee worked in the technical departments of several major studios, including Warner Bros., Sony and Technicolor.
Lee's most recent film "Feminist: Stories from Women's Liberation," explores the significance of the second wave of the women's liberation movement. Interviewees include author and National Organization for Women founder Betty Friedan, authors and activists Frances M. Beal, Robin Morgan, Sonia Pressman Fuentes and Betita Martinez. It won "Best of the Fest" for documentary at the Los Angeles Women's International Film Festival.
Speaking about the GMMP's work, which has consistently shown that women are underrepresented in the media compared to their proportion (50%) of the general population, Lee said that one issue is "who does a journalist call as an expert? How many are female? Not as many women are called as experts."
Women are underrepresented in other ways in the U.S., she said, noting that there is no federal holiday named for a woman and that the Women's Equality Day campaign is hoping to change that. Also, she said, of 100 statues of great Americans submitted by the 50 states to National Statuary Hall at the U.S. Capitol in Washington, D.C., only nine are female.
The appointment of Janet Yellen as the first chair of the Federal Reserve, the U.S. central bank, will "help give a female face to finance," Lee said. Media images are very powerful in the ultimate quest for gender justice. "If girls only see celebrities who show off their sexuality, they will see that is where their image of power comes from," said Lee.
Monitoring media around the world means "you are getting a reaction from a person not in the media bubble and getting a perspective we don't normally get," Lee noted.