05 May 2014

GMMP Ambassador: women's advocate Musimbi Kanyoro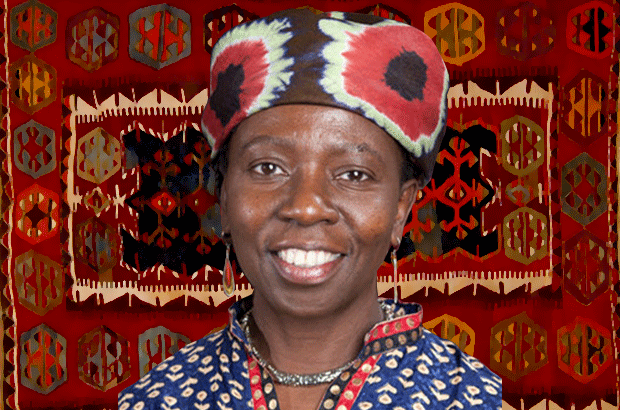 Musimbi Kanyoro.
---
The Global Media Monitoring Project (GMMP) furthers issues of justice for women on an international scale and fits with the mission of such organizations as the Global Fund for Women, said Musimbi Kanyoro, Global Fund president/CEO and one of four "GMMP Ambassadors."
The WACC-coordinated GMMP, which has been held every five years since 1995, monitors gender representation in the global news media. So far, the monitoring shows extremely slow progress in bringing women's voices to bear in public discourse taking place through the news media. Not only does the news present a male-centric view of the world, it is also marked by gender bias and extensive stereotyping that underpin marginalization, discrimination and violence against girls and women.
Dr. Kanyoro is one of the inaugural group of "ambassadors" named for the 2015 GMMP, joining Jennifer Lee of the United States, Sharon Bhagwan Rolls of Fiji and Nadia Al-Sakkaf of Yemen.
The GMMP ambassadors will:
• bring their personal expertise and their stories to the issues of gender and media;
• be consulted by the staff team in areas such as public events and advocacy;
• highlight opportunities of implementation within regions and various constituencies;
• interpret GMMP and seek cooperation and collaboration.
In an interview by e-mail, Dr. Kanyoro wrote that the GMMP and the Global Fund for Women, which is based in San Francisco, are linked "by our collective commitment to issues of justice for women."
She added, "like WACC, Global Fund for Women is an international organization and we are present in every region. The Global Fund for Women seeks to ensure that women have voice, choice and resources to transform power relations between genders, economies and all other barriers."
Dr. Kanyoro's involvement with the GMMP began with her service on the WACC board, which included six years as president from 2002 to 2008. "I therefore knew WACC and all its programs and was glad to be invited by the WACC to serve as an ambassador," she wrote.
The GMMP "seeks to correct the injustice of gender-based media biases. It contributes to the amplification of women's human rights and indeed it is a subtheme of communication for justice," she said.
She added that she accepted the invitation to be a GMMP ambassador because she believes in WACC's mission "and GMMP is one of the programs that distinguish WACC's gender work." She noted that a 1994 conference in Thailand, titled "Women Empowering Communication," put gender and media on the agenda and she has been "a disciple of WACC on this issue" since then.
Dr. Kanyoro noted that as GMMP ambassador, she can use speaking engagements to further the project's mission. Through her work on women's human rights and philanthropy, she is "well equipped to be an authentic and trusted voice for GMMP."
Dr. Kanyoro is also the author of dozens of articles, hundreds of speeches and opinion pieces and has written and co-edited seven books. She also serves on several international boards and working groups including the Aspen Leaders Council, the U.N. High Level Taskforce for Reproductive Health and the boards of CARE, IntraHealth and CHANGE.
Dr. Kanyoro has a PhD in linguistics from the University of Texas, Austin, and a doctorate in Feminist Theology from San Francisco Theological Seminary. She was a visiting scholar of Hebrew and the Old Testament at Harvard University. She has received three honorary doctorates and several recognition awards, including a leadership award from the Kenya Government and most recently she was named as one of the "21 women leaders for the 21st century" by Women's E-News.
Speaking of the GMMP ambassadors, WACC General Secretary Karin Achtelstetter said, "we are very grateful for the support of these four leading women communicators, who are lending their voices and their experience to one of the most important and widely recognized initiatives WACC has ever undertaken."
The GMMP is a worldwide grassroots media monitoring, research and advocacy project implemented collaboratively with women's rights organizations, grassroots groups, media associations, faith-based/interfaith organizations, university students and researchers across the world.
Four GMMPs have been carried out so far, in 1995, in 2000, in 2005 and in 2010. Participation increased from 71 countries in 1995 to 108 countries in 2010, evidencing a growing interest, willingness to engage on issues of gender in the media and commitment to propel change towards media that affirms women's rights and gender equality objectives.