30 May 2014

Kenya media council features WACC-funded project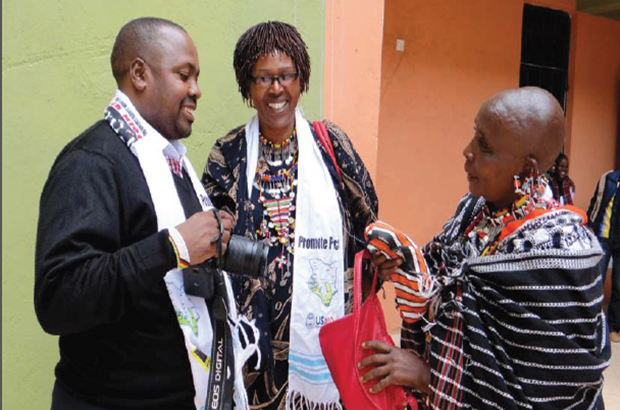 A Kenyan magazine, The Media Observer, in its January-March 2014 issue featured an article on a WACC-supported project that monitored gender portrayal and representation in the nation's political news.
"Are Kenyan Media Mere Lapdogs?" asked the article's headline. Author Dorothy Kweyu wondered "to what extent are Kenyan media observing their professional obligation as required by the Code of Conduct for the Practice of Journalism in Kenya … which stipulates that, 'women and men should be treated equally as news subjects and news sources'?"
She wrote that the question is at the core of a debate on media freedom and public interest "and on the thorny issue of whether Kenyan media are mere lapdogs in a society whose political and socio-economic structures are not only heavily tilted in favor of a privileged minority, but are becoming increasingly more so."
The Media Observer is published by the Media Council of Kenya, an independent national institution responsible for setting and ensuring compliance with media standards.
On International Women's Day, March 8, Kweyu noted, the African Woman and Child Feature Service (AWC) released a study that was part of a 2013 global series by the World Association for Christian Communication (WACC).
The study demonstrated that Kenyan media are not only in breach of the Code of Conduct but that media are also "the face of the country's patriarchal underpinnings," she said.
The AWC-WACC study, titled Kenya Media and Women in Political News, was based on empirical evidence from a 15-day media monitoring exercise carried out in April-May, 2013. It found that only 18 per cent of those whose views were read, heard or seen in print, radio and television political news were female.
Inasmuch as development is driven by political policy, excluding women's views from the mainstream of political discourse means they have no say in crucial decisions affecting their lives and their dependents, the Media Observer article stated.
The study covered 514 news items from five mainstream newspapers and involved 507 news subjects and 549 journalists in the print sector; 201 news items from two radio stations involving 566 news subjects; and 207 news items from two television stations involving 598 news subjects.