22 Apr 2016

"Mainstreaming Gender" in the Community Radio Sector of South Africa's Limpopo Province

Community radio staff discuss gender policies. Photo Credit: Gender Links
The South African community media sector is male dominated. According to a 2014 study, 10 community radio in Limpopo province, most decision-making positions are held by men, and women make up just 23% of those speaking in community media. Community radio, a form of media that is closely connected to local communities, could have an even greater impact in terms of community development if it worked from a gender- aware framework.
This project, implemented by a long-time WACC project partner Gender Links, consisted of specialized training on gender and communication for media managers and editors from 15 community radio stations in Limpopo province, as well as support for the development of gender policies at the individual station level. The training drew on the SADC Protocol on Gender and Development, particularly on the target of gender equality in and through the media, and also had a module focused on inclusive content production. Gender Links carried out participatory media monitoring and qualitative research to measure the impact of the project.
Project highlights: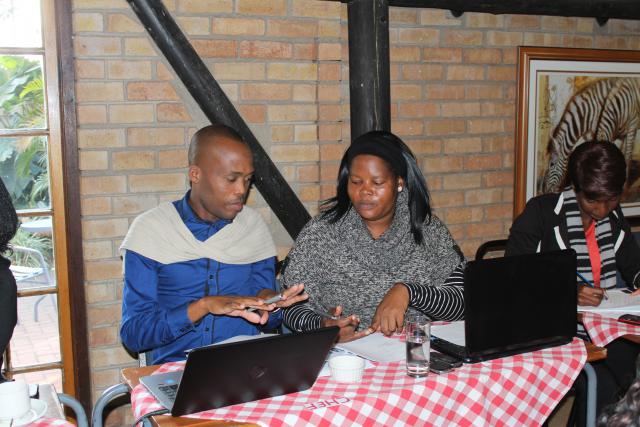 Community radio managers participate in training on gender and media. Photo Credit: Gender Links
-Community radio station managers and editors from fifteen (15) radio stations participated in the training on gender and communication. The training had the added benefit of strengthening relationships across stations and between editors and managers.
-Thirteen (13) community radio stations developed gender policies. Of those thirteen, five (5) have already adopted the gender policies and they are currently being implemented. The other eight (8) stations are going through a process of internal consultation with station staff. Gender policies focused on the ways in gender balance and awareness could be "mainstreamed" in areas such as radio station management, editorial content, and programming.
-Gender Links' participatory media monitoring and qualitative research showed that the proportion of women voices has gone up from 23% to 29% in these 15 radio stations, and that most stations have introduced gender-aware programming following the training on gender and communication.
–As a result of the success of this project, Gender Links was approached by the Association of Independent Broadcasters to conduct similar training with community newspapers across the country.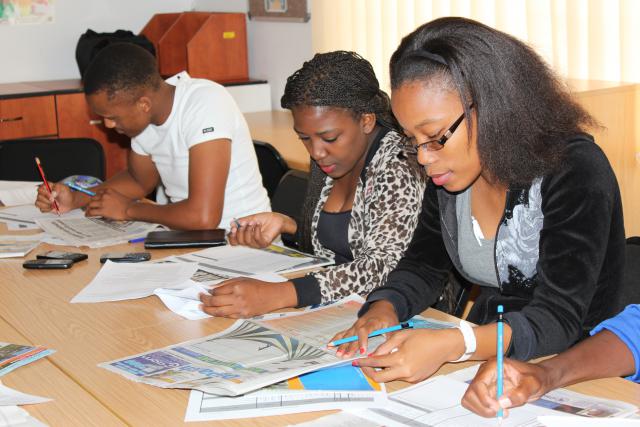 Community members conduct media monitoring. Photo Credit: Gender Links
-Project participants from three of the radio stations that benefitted from the training have shared their personal reflections about the project. Their reflections are available here: Univen Radio, Sekhukhune Radio, and Mokopane Radio.
For more information about this project, please contact Lorenzo Vargas, Strengthening Community Radio programme manager, at LV@waccglobal.org.