05 Jun 2016

Media Career e-book launched in Nigeria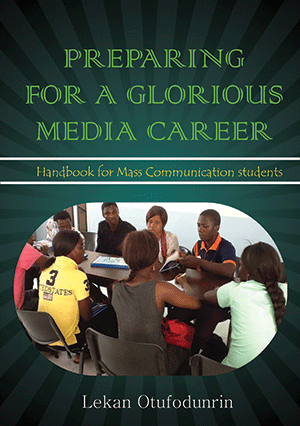 An e-book titled Preparing for a Glorious Media Career for Mass Communication students and other aspiring journalists has been published in Nigeria.
Written by WACC Africa Secretary Lekan Otufodunrin, the book provides spiritual and practical insights for excelling in the media profession.
It answers frequently asked questions which usually agitate the minds of communication students who require guidelines on how to prepare for media career.
Otufodunrin explains that the book seeks to help bridge the noticeable gap between the curriculum of communication schools and news developments in media practice.
"The journey to having a glorious media career begins at training institutions. There is the need to ensure that aspiring journalists and writers have what it takes to enter the industry and excel.
"This is why we at Journalists for Christ, where I delivered the lecture which formed the basis for this book are committed to standing in the gap for future journalists," Otufodunrin, President of Journalists for Christ International Outreach and Managing Editor of The Nation Newspaper, Nigeria said.
The book is available for free download from the Media Career Development website www.mediacareerng.org Otufodurnin's project.
http://www.mediacareerng.org/2014/10/16/preparing-for-a-glorious-media-career/