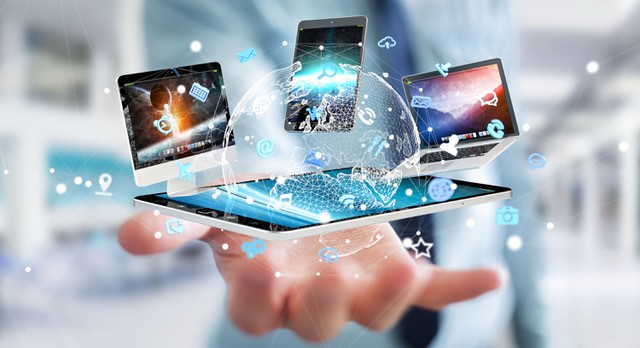 14 Feb 2022

Media Development 2022-1 Editorial

One of the foremost texts in English exploring the thorny subject of media ethics in a digital age is founded on the protonorms1 of truth, human dignity, and non-violence, while simultaneously arguing for understandings that are both local and global, specific and universal. In particular, the author warns against merely applying ethical thinking from earlier media ecosystems to the new:
"Global media ethics requires a systemic approach to technology. An appropriate ethics for the digital age cannot simply extrapolate from print or broadcast systems. A decisive shift in media technology has taken place, and today's online media cannot be understood in functional and mechanical terms as electronic artifacts. Since technologies are value laden, fundamental work on the character of media technology as a whole is necessary for the long term."2
This concern and many more were discussed during the symposium on "Communication and Social Justice in a Digital Age" that took place in person and online, Berlin, 13-15 September 2021. The aim of the symposium was to explore the many impacts of digital transformations on communities and societies worldwide. It brought together research, experiences from different regions and marginalized communities, expert input on economic and political trends, and ethical reflections in an attempt to identify opportunities to advocate for democratic digital inclusion.
The symposium was organized by the World Council of Churches (WCC) and the World Association for Christian Communication (WACC), international ecumenical organizations that affirm communication as a basic human right, essential to people's dignity and communal life, and that strengthen networks of communicators to advance peace, greater understanding, and justice. The event was co-organised by Brot für die Welt, the Evangelical Church in Germany (EKD), Evangelische Mission Weltweit (EMW), and the World Student Christian Federation (WSCF).
The programme had three thematic parts. Digital Justice: What do social justice and social injustice look like in the digital era, especially for marginalized people and communities? Public Space: In what ways has the digital era changed the notion of public space? Vision for the Future: What vision do we have of a more just digital – and human – society and how do we help to bring it about? Particular attention was paid to social media, with all their challenges, complexities, and covert mechanisms.
In recent years, a great deal of controversy has been generated by social media platforms. On the one hand are the many positive aspects of digital connectivity, including global networking, instantaneity, helping to overcome poverty, revolutionizing healthcare, and aiding humanitarian relief. On the other hand there are serious problems in relation to surveillance, security, privacy, hate speech, incitement, and the misuse of data. Oversight, regulation, and accountability are lacking.
Few people are happy with how social media work writes Richard Seymour in The New Statesman:
"Platforms regularly change their rules and design with no accountability to users. The 'community guidelines' stating what content is permissible on their platforms are ineffectual against bullying, trolling and bigotry, and yet have never offered fully 'free' speech. The way platforms utilise their monopoly over user-generated data is shrouded in secrecy."3
This issue of Media Development presents some of the reflections that took place before and during the symposium, which itself can be viewed as the start of a lengthy process of reappraising digital communication rights and the way digital technologies are changing society and perhaps even the nature of being human. As keynote speaker Ellen Ueberschär argued:
"The forces of democracy and public welfare must stand together in the fight to build credibility and trust in the digital media world. Digital participation is not a luxury or merely nice to have, but a prerequisite for the development of inclusive societies."
Social media are also changing how people govern and are governed, with implications for the democratic life of societies or, in some cases, undemocratic repression. They are part and parcel of corporate business and the international banking system. But they are also helping to tackle some of the world's biggest challenges, from human rights violations to the climate emergency, and they are becoming ever more useful in situations of natural or human made disaster.
Such positive benefits are to be welcomed. At the same time huge divides remain: economic, geographic, racial, educational, class, gender, age, cultural, technological, and global. There are also divides caused by the digital technologies themselves that reinforce inequity, exclusion, and mistrust. All must be tackled in a holistic and inclusive way so that the digital age is genuinely at the service of humankind.
As the symposium's Manifesto underlines:
"To achieve digital justice, we need a transformative movement of individuals, communities, educational institutions, media agencies, and civil society – including communities of faith. We need government policies and actions that are informed and supported by civil society, founded on human dignity, human rights, and democratic principles."
Photo credit: sdecoret/shutterstock
Notes
1. Protonorms are the underlying presuppositions necessary for ethical reasoning.
2. Clifford G. Christians. Media Ethics and Global Justice in the Digital Age. Cambridge University Press (2019, p. 32).
3. Richard Seymour. "In a lonely place. The internet was meant to bring the world together. How did it go so wrong?" The New Statesman. 8-14 October 2021.