21 May

Media Development features indigenous media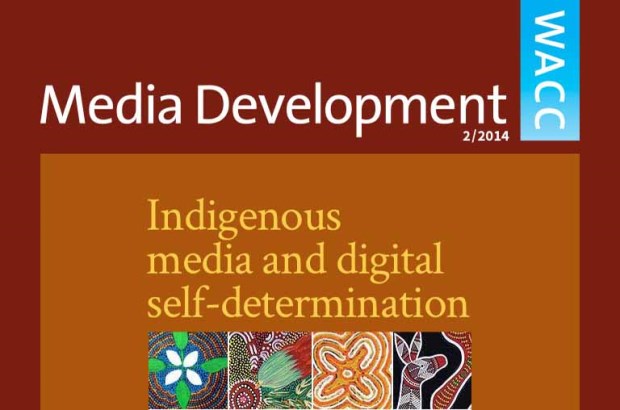 The spring issue of the quarterly publication Media Development explores how indigenous / First Nations / aboriginal people are building their own media and communication networks.
It was conceived as a way of reviewing some of the communication rights aspects inherent in the U.N. Declaration on the Rights of Indigenous Peoples (UNDRIP), according to WACC, which produces the digital publication, available by subscription.
Lorna Roth, in "Digital self-development and Canadian First Peoples of the North," analyzes the struggle of First Peoples in Nunavut to negotiate communication and cultural rights for broadcasting, telecommunications and Internet infrastructure in indigenous communities.
The article, "Creating an enabling environment for digital self-determination," by Rob McMahon, notes that "innovations in networked digital technologies are rapidly diffusing around the world, impacting terrains of economics and politics, languages, mobilities, and cultures. As part of this process, organizations are establishing infrastructures and services in indigenous territories."
These developments are not simply imposed from above — the latest expression of colonial logics – but also arise in the on-the-ground work of indigenous peoples, McMahon writes.
An interview with Chief Wilton Littlechild (who is Cree, from Alberta, Canada) by Agnes Portalewska examines the most recent mechanism for indigenous peoples at the U.N. — the Expert Mechanism on the Rights of Indigenous Peoples (EMRIP).
Established in 2007 by the Human Rights Council, the Expert Mechanism provides the Council with thematic advice in the form of studies and research on the rights of indigenous peoples.
Littlechild served two terms as the North American representative to the United Nations Permanent Forum on Indigenous Issues and currently serves as chair of EMRIP. He explained that the common link between the Expert Mechanism, the Permanent Forum, and the Special Rapporteur is the U.N. Declaration on the Rights of Indigenous Peoples.
Media Development is an international quarterly journal dedicated to the theory and practice of communication around the world. Many contributors write from the perspective of the South, highlighting social, cultural, and spiritual values.
Media Development publishes:
• informed and critical opinions on a broad range of topics
• relevant documents and materials
• reports of events and conferences
• a section on cinema
• occasional book reviews
Media Development seeks to keep abreast of developments in the field of mass, community and social media and to articulate common concerns in the search for equality, justice and human dignity in communication.
Media Development is available by subscription and is provided free to personal and corporate members of WACC. For more information about becoming a Member of WACC please click here. For more information about subscribing to Media Development please click here.