14 Sep 2016

Media Development studies networked journalism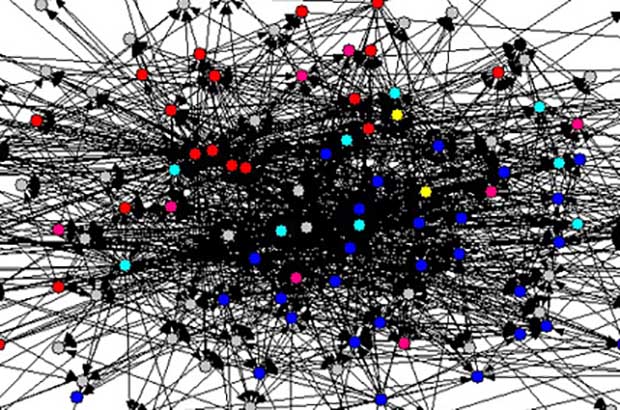 An increasingly interlinked and networked digital world. Image: Earthscan.
---
In the current issue of Media Development, educator Linda Steiner notes that scholar James Carey often highlighted how communication policies that privileged speed, efficiency, quantity, low cost, and conquering space did so at the expense of the local.
"We haven't lost altogether our ability to communicate with people close by; occasionally micro-level local techniques are reinvented. During Occupy Wall Street, political activists communicated orally and with hand signals to the rows in back of them, who in turn turned around and shared the message with the rows in back of them," writes Steiner, who teaches at the Philip Merrill College of Journalism at the University of Maryland.
"During weather-related emergencies and crises, when driving is impossible and electricity may be out, people revert to ancient ways of communicating with one another and sharing news − that is, conversation with neighbors," she adds.
Restoration of normalcy and power brings back the usual communication and transportation patterns, often ending the communication with the people next door, at least until the next crisis.
"So, nothing is new about a dynamic that generally prefers communication technologies that move more messages faster, more cheaply and across greater spaces, even if it works against richer, albeit slow-moving communication that is locally specific and that, as such cumulatively produces more diversity," she says.
Carey's point was that both citizens and policy makers should at least understand that moving to even faster, cheaper communications that moves across vast spaces in an instant requires a sacrifice of the ability to communicate deeply and intimately in ways particularly tailored to those close by.
The people we get news about are the people that we identify with, and vice versa. In the past, we got news about local people and thus we became loyal to that local community, with a sense that both our histories and futures were linked. The local weekly or daily newspaper − sometimes a local radio station − helped bind a community together, Steiner says.
"In the current moment, this local commitment is far less reliable and robust. Community boundaries are more porous. Our interests and tastes may have much more in common with people of a similar generation who are far away, than close-by people across generation. By getting, streaming, reading, and watching news online, by producing and sharing news online, we can participate in a feminist community, a black counterpublic, a gay and lesbian subaltern sphere, a religious counterculture, a political underground," she says.
The article asks readers to consider the possibility is that professionals are not the only ones who can hold power to account, or at least that they need not do it alone. So far, efforts to use − in the best sense of the word − the efforts of citizens who are eager to be involved have been uneven at best.
A few journalism experts advocate "networked journalism" — encouraging members of the public to be involved in news production alongside professional journalists. The approach leverages new forms of participatory media (including cell phones, websites, blogs, micro-blogging, and social networks) for crowd-sourcing and other user-generated structures.
To read further about networked journalism in the rest of the article, subscribe here to Media Development.