24 Sep 2014

Media Literacy for Secondary School Students with Focus on Gender
Media and Gender Justice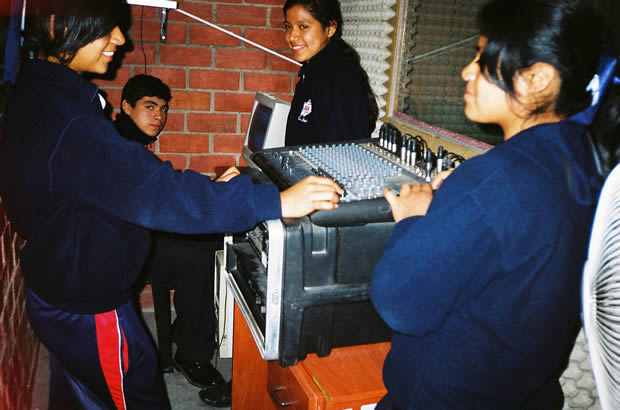 Peru
The project worked with students at Fe y Alegría No. 43 of Ventanilla, Lima to build capacity and create spaces for gender-focused critical reflection and analysis of messages in the mass media. 25 teachers gained skills and tools to educate students on the media.
700 students benefitted from the project, producing educational communication materials and participating in workshops to analyze mass media messages from a gender perspective.
Methodologies for teaching reception, analysis and production of media messages from a gender perspective have been institutionalized.
An active student 'communicators club' and radio have been established through which students produce and broadcast messages on gender equality.
Project 526