17 Sep 2015

North American communication giant mourned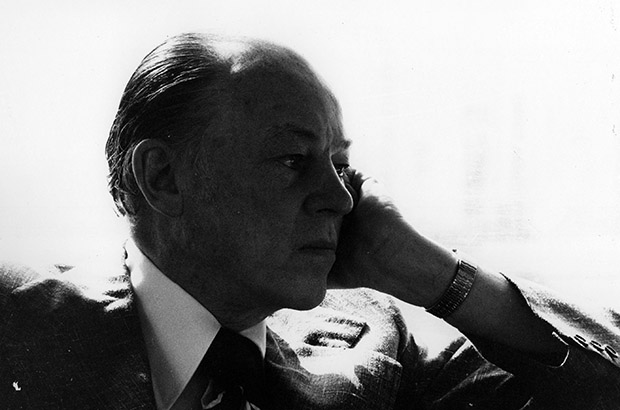 Dr. Everett C. Parker. Photo: UCC OC Inc.
---
Rev. Dr. Everett C. Parker passed away on 17 September 2015 at the age of 102.
Dr. Parker was a member of WACC's Central Committee in the 1970s, representing both the North America Regional Association (NARA) and the North America Broadcast Section (NABS).
Dr. Parker had previously been a founding member of the US-based Radio, Visual Education and Mass Communication Committee (RAVEMCCO), one of the groups that later joined with the World Association for Christian Broadcasting (WCCB) to form WACC.
From 1945 until 1957, Parker was a lecturer in communication at Yale Divinity School, and from 1949 until 1954, he also headed the Communication Research Project, the first major study of religious broadcasting.
The project resulted in the definitive work on religious broadcasting for nearly two decades, The Television-Radio Audience and Religion, co-authored by Parker, David Barry and Dallas Smythe.
In 1957 he was the first director of Communications for the newly-formed United Church of Christ. In that role he founded the United Church of Christ, Office of Communication, Inc., a media reform and accountability ministry with a civil rights agenda, that worked to improve the coverage and employment of women and people of colour in broadcasting and other media.
Dr. Parker was named one of the most influential men in broadcasting by the trade publication Broadcasting Magazine and is featured in the Museum of Broadcast Communications Encyclopedia of Television.
Cheryl Leanza, the current policy advisor for UCC OC Inc., and a member of WACC's North American Regional Executive Committee, said, "I had the chance to work with Everett at the start of my career and visit with him many times after that. Everett was such a strong leader: his standards were always high, he was always thinking three moves ahead and was prepared for any contingency."
"We will always be grateful for Dr. Parker's role in bringing community voices to federal agencies. Much of the successful activism today related to Internet openness and media consolidation traces back to Dr. Parker's work in the 1950s and 1960s," noted Earl Williams, chair of UCC OC Inc.
Dr. Parker's work and career are commemorated every year in the Annual Parker Lecture and Award Ceremony. The next lecture will be held in Washington DC on 20 October 2015 and will feature a lecture by media scholar danah boyd and will honour activists Joseph Torres and Wally Bowen. Tickets and information are available on the UCC OC Inc. web site at www.uccmediajustice.org
WACC mourns the passing of a dedicated Christian communicator, educator, and influential policy advisor, who was at the forefront of Protestant communications and a leader in media reform.