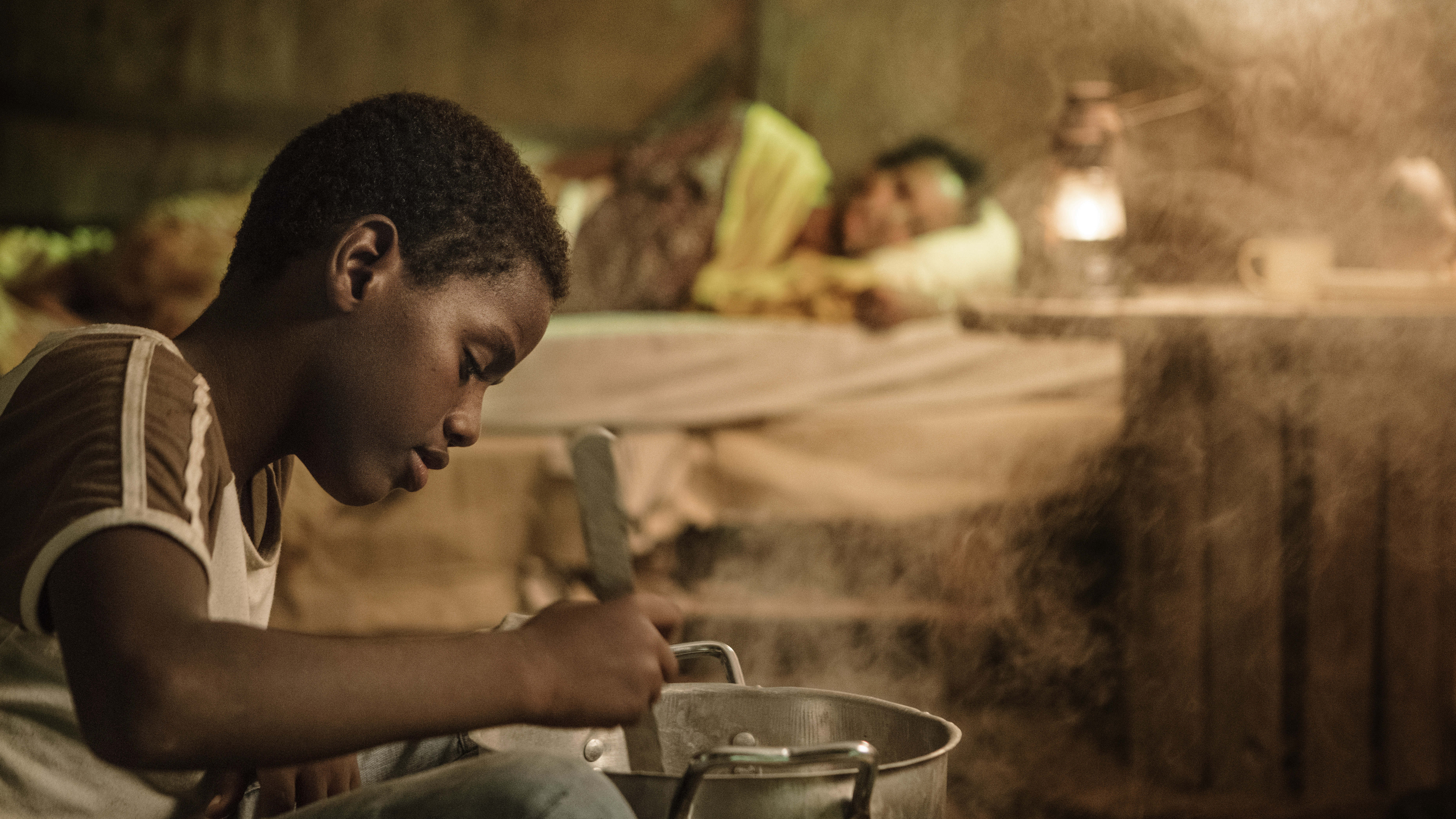 14 Feb 2022

On the Screen MD 2022/1
Lübeck (Germany) 2021
At the 63rd Nordic Film Days Lübeck (November 3-7, 2021), the INTERFILM Jury awarded the Church Film Prize, endowed with €5,000 x by the Evangelical Church District Lübeck-Lauenburg, to the film The Gravedigger's Wife directed by Khadar Ayderus Ahmed (Finland, France, Germany, 2021).
Motivation: The Gravedigger's Wife (still below) is the most heartfelt and beautiful film which keeps you warm long after screening. It has excellent visual work and sound design in addition to superb acting, which makes this film hard to forget. 
The story takes us into a very poor Somalian family, where Khadar Ayderus Ahmed explores true human values in such a way that is understandable universally and doesn't leave audiences indifferent. We see ourselves in the story about love, friendship and hope. It shows a great respect for human dignity and opens up for discussion about how we see and treat each other as human beings.
In addition, the Jury awarded a Commendation to the film Sokea mies, joka ei halunnut nähdä Titanicia (The Man Who Did Not Want to See Titanic) directed by Teemu Nikki (Finland, 2021).
Motivation: In a unique way the film allows the viewer to begin to understand handicapped people's view on the world. It's a masterfully executed project, which deserves a large audience, because it's a stepping stone towards greater empathy. The film features one of the strongest lead characters. Petri Poikolainen, having the same disease as his character, portrays Jaakko with dignity and humour.
Members of the 2021 Jury: Ingrid Glatz-Anderegg (President of the Jury, Switzerland); Guntars Laucis (Estonia); Inga Meißner (Germany); Morten Sternberg (Denmark).
Cottbus (Germany) 2021
The Award of the Ecumenical Jury at the 31st Festival of East European Cinema Cottbus (November 2-7, 2021) went to the film Brighton 4th directed by Levan Koguashvili.
Motivation: A former Georgian wrestler travels to Brooklyn to help his son out of a gambling debt. With emotional images and precise and focused storytelling, the film shows a father's commitment to his son in a Georgian expatriate community in New York. This is a powerful film about peace, respect and humanity in a society full of structural violence.
Members of the 2021 Jury: Ewa Jelinek, Czech Republic; Françoise Wilkowski-Dehove, France; Dr. Josef Nagel, Germany; Théo Péporté, Luxembourg.
WACC has long supported the work of its partners INTERFILM and SIGNIS at several international and national film festivals where ecumenical, interreligious or solely Protestant juries award prizes to outstanding films.
Photo above: The Gravedigger by Khadar Ahmed – BUFO – photo by Lasse Lecklin