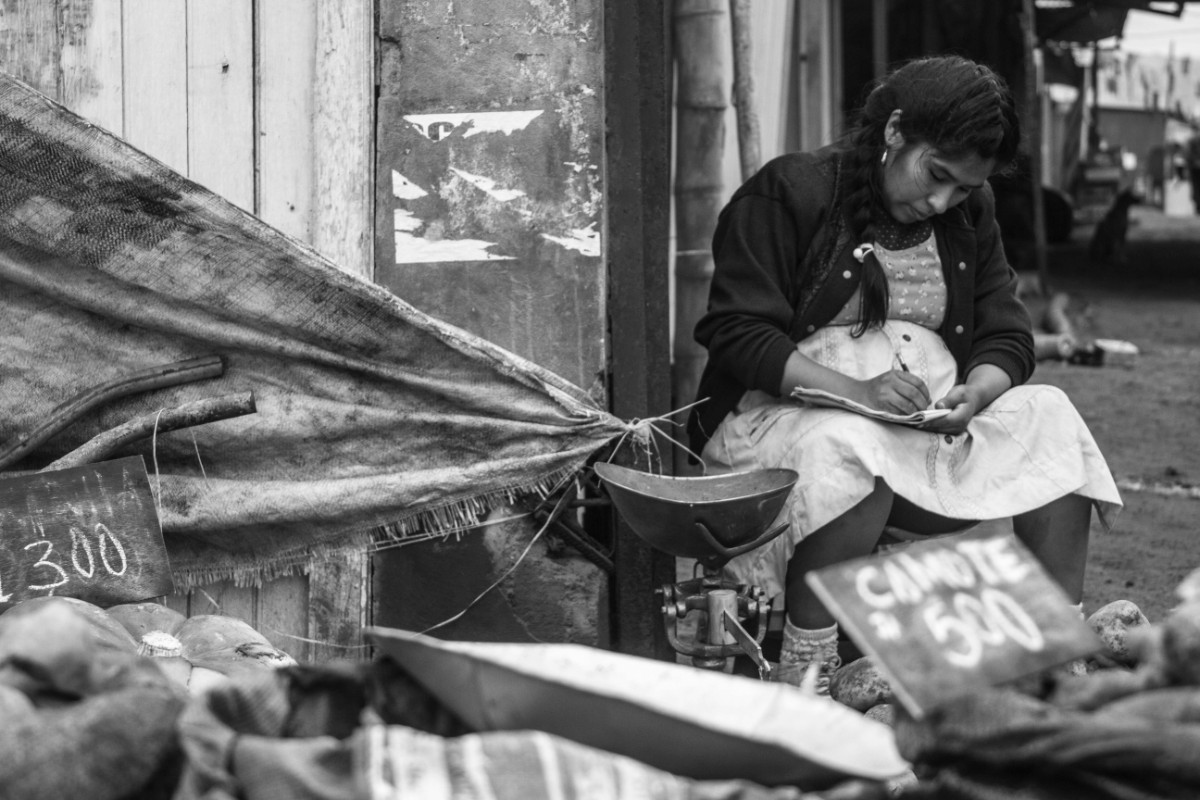 19 Nov 2020

On the Screen MD2020/4
Kyiv (Ukraine) 2020
At the 49th Molodist-Kyiv International Film Festival held 22-30 Augustr 2020, the prize of the online Ecumenical Jury in the International Competition of Full-Length Feature Films went to Canción sin nombre (Song Without a Name) directed by Melina León (Peru, Spain, USA, 2019).
Director Melina Leon's monochrome drama (still below) is set in Peru in the late 1980s at the height of the civil war. It is a true-life case of a young pregnant indigenous woman, who is preyed upon by baby traffickers setting up transient fake maternity clinics. Assisted by a journalist from Lima in the search for her baby and justice, the film uses frequent close-ups on Georgina's face and a lonesome guitar score to depict the worldwide suffering and struggle of mothers in a hostile surrounding.
In addition, the Jury awarded a Special Commendation to Kuessipan directed by by Myriam Verreault (Canada, 2019). The first narrative film by Myriam Verreault tells the story of Mikuan and Shaniss, two young Innu women in Uashat-Maliotenam, whose lifelong friendship is put to the test by several turns of fate. A story about friendship, courage, family background and carving your own path out of the solid rock that life can be. Set in a very specific community but with a universal appeal, this feature film sparks hope despite its dramatic events.
In the International Student Films Competition, the Jury awarded its Prize to Elli directed by Vivian Hartmann (Germany, 2019). Elli, techno DJane and mother of an 11-year-old daughter, is fully immersed in the modern society's dilemma to tackle professional ambition, passion (for music) and childcare. Elli and Toni struggle hard but their strong bond gives the viewer the trust that they will manage to overcome their difficulties together. A short film that nourishes the debate about women's life choices.
In the International Short Films Competition, the Jury awarded its Prize to Bullmastiff directed by Anastasiia Bukovska (Ukraine, 2020). With a strong leading male, Bukovska tells us a Ukrainian story of the timeless and universal dilemma of men returning home from war and having to carry the burden of their traumatic experiences. She also shows us a way out of the darkness of post-traumatic stress syndrome: building a loving relationship with "man's best friend".
The members of the Ecumenical Jury at the 49th Molodist Kyiv Film Festival were: Viktoriia Gosudarska, Kyiv (Ukraine); Rolf Deen, Heemskerk (The Netherlands); Barbara Schantz-Derboven, Lüneburg (Germany) – President.

Chemnitz (Germany) 2020
At the 25th Schlingel International Film Festival for Children and Young Audience held 10-17 October 2020, the Ecumenical Jury, appointed by INTERFILM and SIGNIS, awarded its Prize to Le voyage du prince (The Prince's Voyage) directed by Jean-François Laguionie and Xavier Picard (France, Luxembourg, 2019), (still above).
Motivation: This entertaining yet intelligent animated film sensitively uses a parable to illustrate different civilisations and behaviours. It takes us into a world of human-shaped monkeys. This allegory invites to a journey to question man as the crown of creation from one's own and other people's perspective. The film succeeds in inspiring all generations to reflect on universal ethical values.
In addition, the jury awarded a Commendation to Sestrenka (My Little Sister)directed by Alexander Galibin (Russia, 2019).
Motivation: This classically narrated, touching children's film leads into a remote Bashkir village at the end of the Second World War. The pranks of six-year-old Jamil reflect this time and the longing for the return of his father from the Front. The loving reception of the frightened orphan girl Oksana in the family becomes a powerful image of friendship, trust, responsibility and confidence. Outstanding: the performances of the two young protagonists.
Members of the 2020 Jury: Anna-Maria Kégl (Germany); Josef Nagel (Germany); Eleonore Sladeck (President of the Jury, Germany).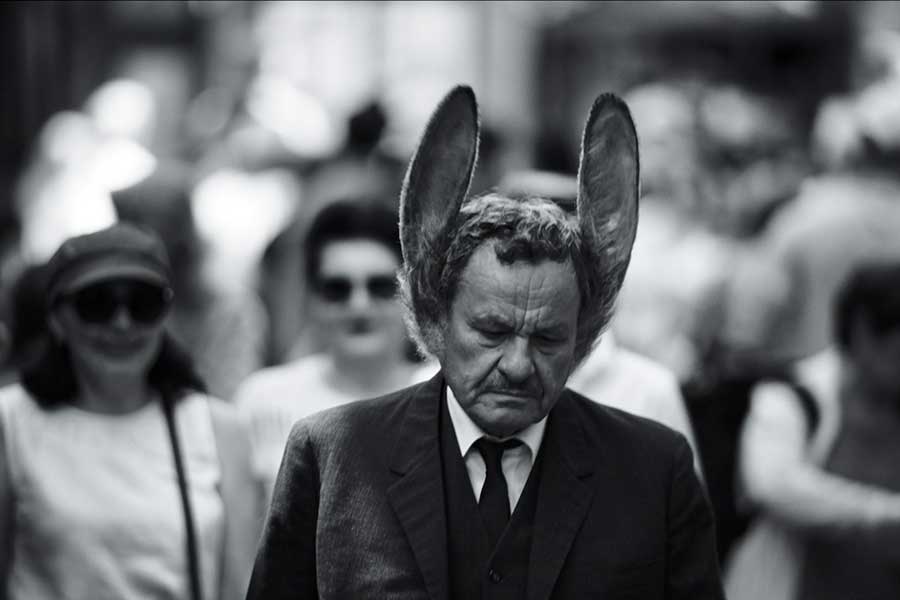 Warsaw (Poland) 2020
At the 36th International Film Festival Warsaw held 9-18 October 2020, the Ecumenical Jury, appointed by INTERFILM and SIGNIS, awarded its Prize to Muž se zaječíma ušima (The Man With Hare's Ears) directed by Martin Šulik (Czech Republic, Slovak Republic, 2020).
Motivation: The film shows that the history of a man's decisions has an influence on his personal life and milieu. Thanks to a deepself-perception and attentive listening to others, he is able to give meaning to his life despite his mistakes. The jury highlights the remarkable
way in which the film tells us that every human being is capable of developing into a full-fledged human being throughout his or her entire life.
Members of the 2020 Jury: Jes Nysten, Denmark; Joanna Kazimiera Wawrzynów, Poland.