19 Aug 2022

On the Screen, MD2022/3

Fribourg (Switzerland) 2022

The Prize of the Ecumenical Jury at the 36th Fribourg International Film Festival 2022, endowed with Fr. 5000 by the ecumenical campaign of Fastenopfer and HEKS/Bread for All, went to Téodora Ana Mihai for the film La Civil (Belgium/Romania/Mexico, 2021).

The film tells the story of Cielo – played outstandingly by Arcelia Ramírez – a mother who falls into the terrible violence of the Mexican cartels after her daughter is kidnapped. We are impressed by the courage of this woman and her phenomenal energy and determination. Around this dramatic event, she develops a powerful inner strength to persevere to the end in her search for the truth. The film is a universal plea for all those mothers who relentlessly keep their hope alive and engage in the fight for justice.

Members of the 2022 Jury: Diane Falque, Lille (France); Bernadette Meier, Uster (Switzerland) – President; Guy Rainotte (Belgium); Renata Werlen, Bern (Switzerland).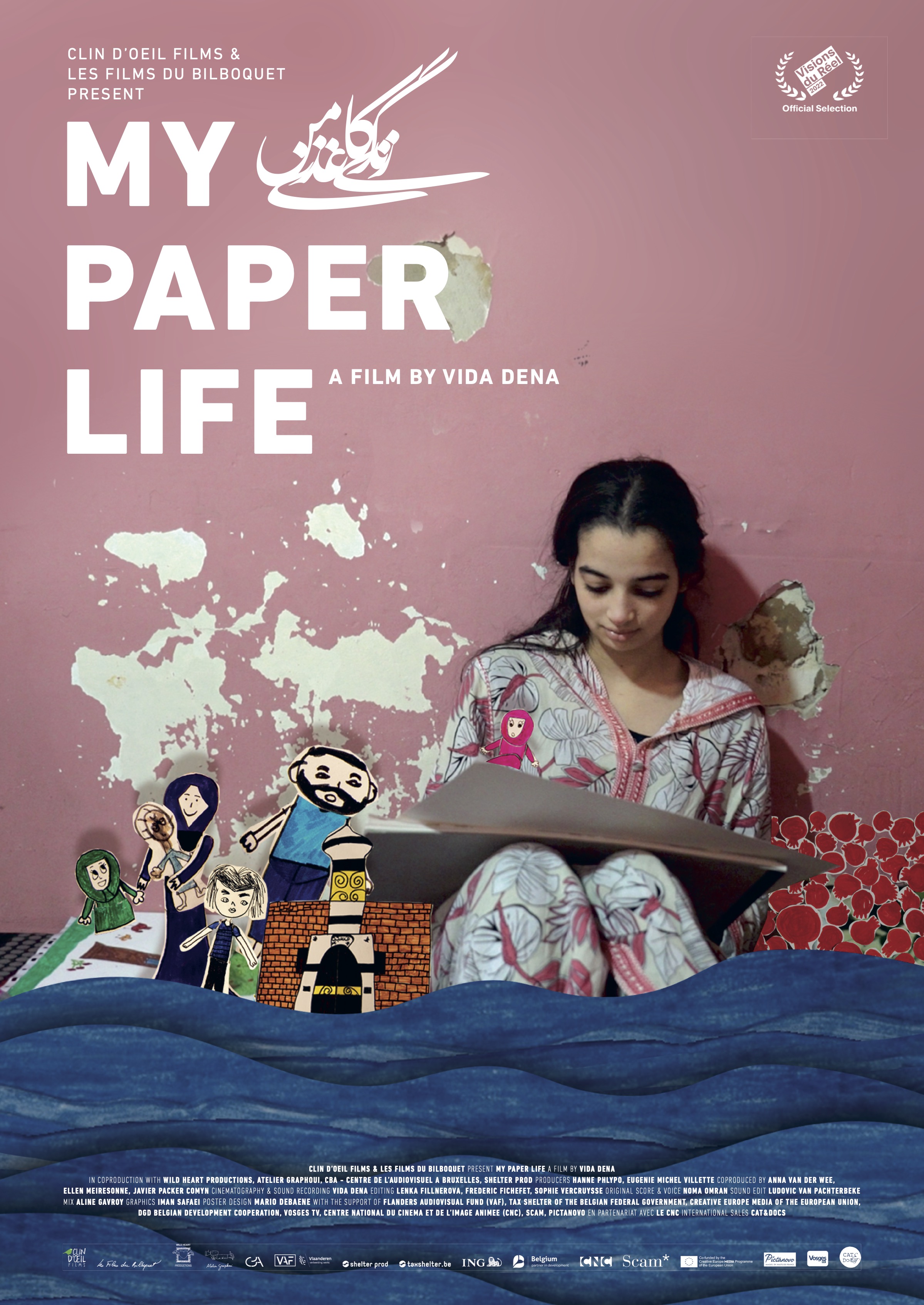 Nyon (Switzerland) 2022
An interreligious jury, appointed by INTERFILM (International Inter-Church Film Organisation) and SIGNIS (World Association for Catholic Communication) has been present at the Festival Visions du Réel in Nyon (Switzerland) since 2005. The jury includes a member of INTERFILM and SIGNIS and a member of Jewish and Muslim faith. Due to the pandemic situation, the jury this year was again composed only of members from Switzerland.
The jury makes an award to a feature-length film in the international competition consisting of 16 films, that sheds light on existential, social or spiritual questions as well as human values. The prize of CHF 5'000 is donated by the Swiss Catholic Church, the Reformed Churches in the French-speaking part Switzerland (CER) and its Media Department Média-pros, and the Swiss Federation of Jewish Communities.
At the 53rd Festival Visions du Réel 7-17 April, the jury awarded its Prize to the film My Paper Life – Ma vie en papier – Mein Leben in Papier directed by Vida Dena (Belgium, France, Iran, 2022).
Motivation: The film offers insights into the life of a Syrian family in Belgium, characterized by the director's empathy towards her characters. Starting with drawings made by the family members, their experiences of refuge and their dreams are confronted with the realities they have to deal with. At the centre are the daughters, two young women in search of their way between tradition and modernity.
With attention and tenderness, Vida Dena shows the problems typical of refugee families: shaken identities and often difficult experiences of integration. But they also inspire dreaming; life proves stronger than all obstacles.
The jury is proud to be able to give an award to this touching film, which – although shot almost exclusively in the family's living quarters – connects past and future, life and dream, roots and identity, and which consists to a considerable extent of drawings that are integrated in a surprising and convincing way as poetic animations.
The Interreligious Jury 2022 consisted of Ali Biçer; Noëmi Gradwohl; André Joly, Lausanne – President; Blanca Steinmann.
Oberhausen (Germany) 2022
At the 68th International Short Film Festival Oberhausen 30 April to 9 May, INTERFILM and SIGNIS appointed two Ecumenical Juries: one for the International Competition; and another one for the International Online Competition. In addition, the Jury of the International Competition award a Recommendation for a film in the Children and Youth Competition.
In the International Competition, the Ecumenical Jury awarded its Prize, endowed with € 1500.- by the Catholic Film Work and the Evangelical Church in Oberhausen, to Odorless Blue Flowers Awake Prematurely directed by Panos Abrahamian (Lebanon, 2021).
Motivation: If the world that was yours ends, if you cannot even smell the source of life, there isn't much left to say. This short film witnesses the future seems far away, but the hope lies in the image outside the cosmos of those who rule.
The members of the 2022 Jury were Jean-Jacques Cunnac (France); Joël Frisdo (Netherlands); Anna-Maria Kégl (Germany).
In the International Online Competition, the Ecumenical Online Jury awarded its Prize to 73 directed by Meshy Koplevitch (Israel, 2021). 
Motivation: For combining depth and simplicity, compassion and vision. A film which moves from live action to free-form watercolour animation sees a young woman tell the story of her father's experience during the Yom Kippur War. Blending memory, history, and personal reflection, 73 is a powerful film about death and the life-giving resurrection which occurs through love. The film points to us the need for loving our enemies and thus reveals the reality of a shared humanity restored in the most difficult of times.
In addition, the Jury awarded a Commendation to Blink in the Desert directed by Shinobu Soejima (Japan, 2021).
Motivation: For the film's inclusive use of animated characters of humans, animals, and insects told through poetic visual composition and sound. With almost no dialogue, Blink in the Desert reflects on human aggression and indifference adopted to destroy what we do not know or understand and giving rise to agony on all sides. The film is an internal call for peace and progress, empathy and compassion, and the accommodation of differences.
The members of the 2022 Online Jury: Innocent Umezuruike Iroaganachi (Nigeria); Mina Radovic (United Kingdom/Serbia); Marta Romanova-Jekabsone (Latvia).
In the Children and Youth Film Competition, the Ecumenical Jury gave a Recommendation to the film Titan directed by Valéry Carnoy (Belgium, France, 2022).
Motivation: For its brilliant storytelling, for its powerful portrait of a 13-year-old teenager confronting the violence of a strange initiation ritual, in search of an identity. A touching and realistic chronicle on the body, and on a childhood in turmoil preserved by the unconditional love of a mother. A film that moves both teenagers and adults.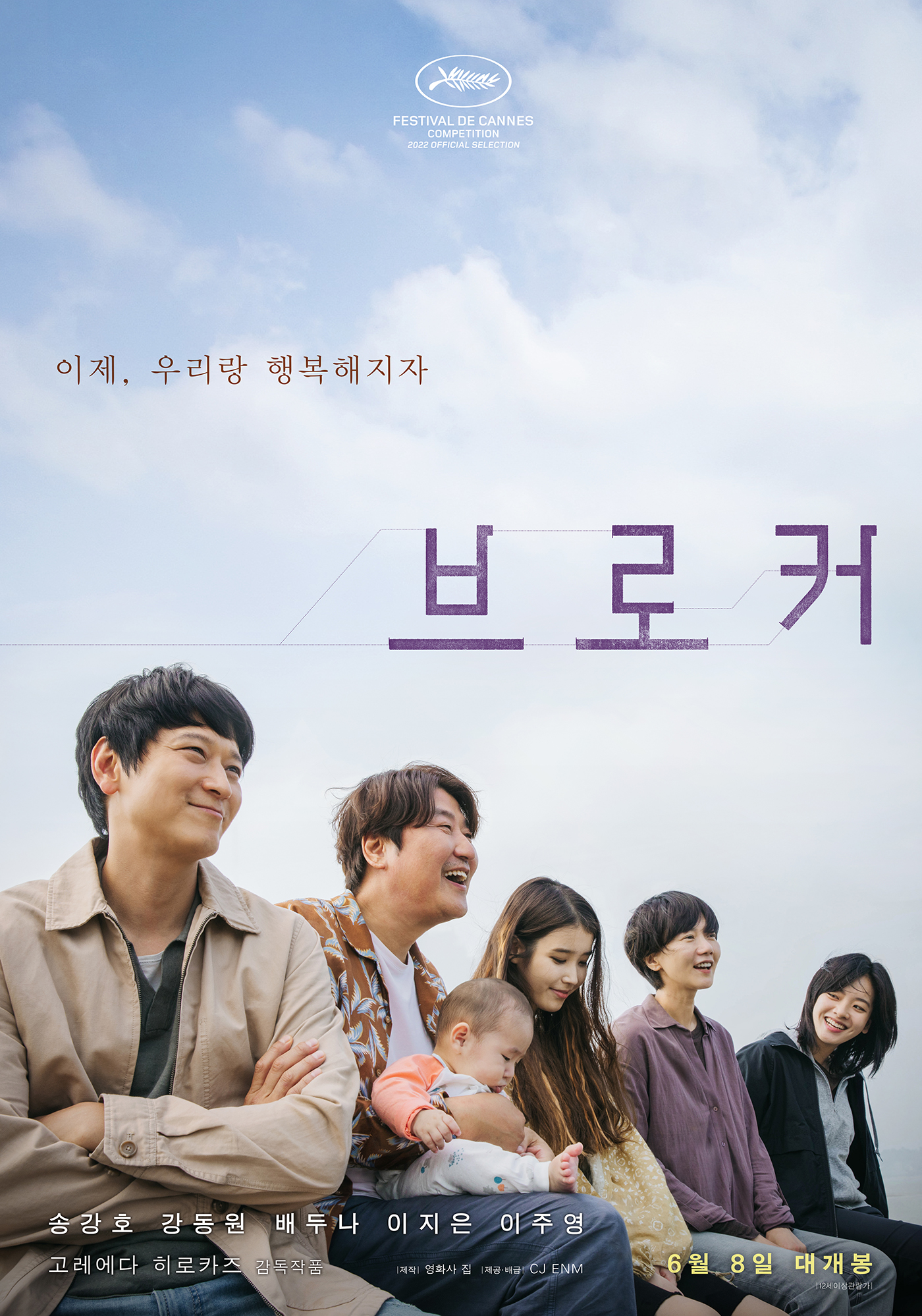 Cannes (France) 2022
The 2022 Ecumenical Jury awarded its Prize to Broker directed by Hirokazu Kore-Eda (South Korea). When a baby is left in front of a "baby‐box" facility of a church, two men initially try to sell the baby, girls being cheaper than boys! Yet when the mother comes back a whole different story unfolds.
The film shows in an intimate way how family can be family without blood ties. Lives and souls are being protected by a secure environment created by the three adults and an orphan boy around the baby, despite the many different tormented backgrounds. The main characters are all dealing with guilt in a vulnerable way. In a touching conversation between two adults, one abandoned by parents, the other having abandoned her child, a groundbreaking way of giving "forgiveness by proxy", is screened.
Ella Kemp, reviewing the film in Indiewire (27 May 2022) wrote, "The execution of this premise is, somehow, miraculous in its sensitivity, asking questions about issues of ethics, of choice, of money, and murder, and family, and how to find love in all this sorry mess. No answers are given — Kore-eda is an empath but has never been a utopian, rarely one for an incredible happy ending. There's an astonishing sympathy for the unforgivable decisions we make, a patience for all the strange journeys you have to take in order to shake off the resentment passed down by generations. And, somehow, the filmmaker always finds a way to see light in it all."
The 2022 Ecum,enical Jury consisted of Waltraud Verlaguet (France), President; Mariola Marczak (Poland); Dietmar Adler (Germany); Irina-Margaret Nistor (Romania); Praxedis Bouwman (Netherlands); Monique Beguin (France).
Zlín (Czech Republic) 2022
At the 62nd International Film Festival for Children and Youth Zlín (May 25 – June 1, 2022), the Ecumenical Jury awarded its Prize in the International Competition for Feature Films in the Youth category to Coast directed by Jessica Hester and Derek Schweickart (USA, 2022) for its unpretentious way of telling a simple coming of age story of the 16 year-old Abby, growing up in a small Californian rural community, with a large immigrant population. A place that a rebel such as Abby has to make out in order to find herself by leaving behind her roots, mother's footsteps, family and friends issues, or even boredom. But sometimes dreams are just not big enough to leave home. A beautiful story about the brother of the prodigal son that never left town, but still made important life path choices by staying.
In addition, the Jury awarded a Commendation in the International Competition for Feature Films in the Junior Category to Bigman directed by Camiel Schouwenaar (Netherlands, Germany, 2022) for the inspirational drive of the 13 year-old protagonist Dylan to overcome sufferance and vulnerability after an accident and pursue happiness and fulfil his passion by any means and sacrifices. For depicting so nicely children's friendship, solidarity and wisdom above parenting shortcomings.
The members of the 2022 Jury were Barbora Cihelková, Czech Republic; Adriana Răcășan, Romania (President); Kathrin Rudolph, Germany.