13 Aug 2014

Project Faith – Fostering AIDS Initiatives that Heal
HIV and AIDS Communication and Stigma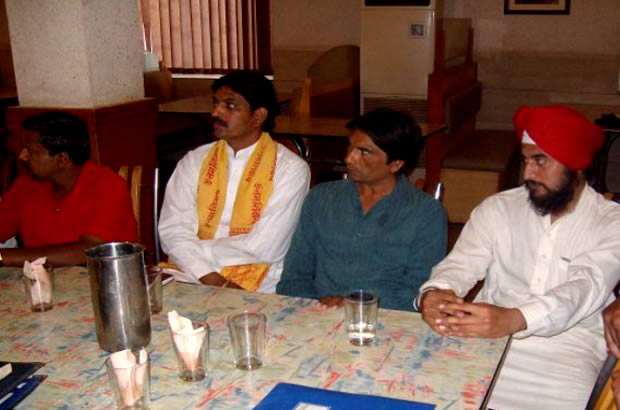 Pakistan
The Ecumenical Commission for Human Development (ECDH) designed the project to bring together Christian, Muslim, Hindu, and Sikh leaders in Lahore in a collaborative initiative to reduce stigma and discrimination against people living with HIV and AIDS. ECHD is a Christian relief and development agency working with marginalized communities in Pakistan.
The project's multi-prong intervention strategy included capacity building on HIV and AIDS, facilitating inter-faith dialogue, community interactive theatre and an inter-faith summit for youth and religious leaders. Over 500 youth, religious leaders, people living with HIV and AIDS, media, government and civil society representatives directly benefitted from training on HIV, AIDS, stigma and discrimination. They gained the skills necessary to successfully play leadership roles on HIV stigma reduction in grassroots communities. More than 3,000 members of faith communities, media, government and local civil society organisations benefitted indirectly. They have up-to-date information, knowledge and regular access to voluntary counseling, HIV testing and referral services for sexually transmitted infections. Overall, the beneficiaries came largely from the Christian and Muslim communities, which are the predominant faiths in Lahore. Despite measures to increase security for the Sikh and Hindu target beneficiaries, they were less visible in the social activities due to fear of attacks often directed to minority faith groups.
A training manual Teaching adults to communicate with youth from a Christian perspective was produced.
Project 1020