05 Jun 2016

Strategies and responses to Ebola in Africa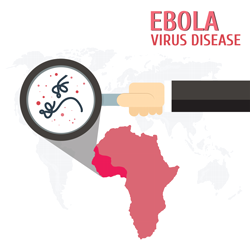 NAIROBI—A three day conference organized by the World Council of Churches (WCC) was held on November 24-26 in Nairobi, Kenya to adopt collaborative response to the Ebola crisis which is currently ravaging some parts of the continent.
The Conference brought together church leaders, theologians and faith based health professionals from fifteen Africa countries to discuss their preparedness and strategies against Ebola at regional and national levels.
On day one, the conference, which was hosted by the Africa Christian Health Associations' Platform looked at the response and the preparedness of faith based health associations in Nigeria, DRC, Ghana and Mali. In Africa 30-60% of health care is provided by Church health institutions.
It was noted that among the several factors that are fueling the spread of Ebola are cultural practices related to religious and burial rites. Some cultural practices such as those that involve bathing the dead must be carefully managed if the spread of Ebola is to be checked.
Furthermore, other religious practices such as the anointing of the sick and the sharing of the holy communion cup have not helped the Ebola situation in the affected countries.
In this regard, the World Health Organisation shared with the meeting its protocol and medical guidelines for conducting safe and dignified burial of a patient who has died from suspected or confirmed Ebola virus disease.
The participants were taken through the guidelines and church leaders were called upon to familiarize themselves with them and adhere accordingly.
They are also to educate communities on the guidelines which the meeting noted need to be translated into local languages because they are for helping communities to manage and curb possible infections from handling those affected by the virus.
A key highlight of day two was a skype conference with interfaith-religious leaders in Sierra Leone on their responses to Ebola.
Several participants had been invited from Sierra Leone, Guinea and Liberia but they could not travel owing to the stringent conditions imposed by airlines and governments on travelers from these countries.
Participating in the skype conference were the General Secretary of the Sierra Leone Council of Churches and Sheik Abubakar Conteh, the president of the Inter-Religious Council of Sierra Leone among others.
On the final day, the conference focused on clinical trials of vaccines with specific focus on HIV and AIDS vaccine trials in Kenya during which religious leaders were called upon to use their resources and facilities to make the trials possible and successful.
Specifically the church leaders were singled out for their suitability to mobilize communities for the trials due to the trust they command in society especially in Africa.
The specific roles of church leaders include sharing accurate information; debunking any myths that may be associated with vaccine trials and highlighting the benefits of research to the community, among others.
Among other notable outcomes, the meeting developed a plan of action for participants to work with and modify to suit local realities. A facebook and wasup account will be opened for sharing information and hope stories on Ebola.
Since the break out of Ebola, there have been 15,351 reported cases in eight countries with 5459 reported deaths. This outbreak is by far the largest and severest since Ebola first broke out in 1976.
Annually, about 40 deaths have been registered in the continent each year. While the conference was hopeful that Ebola will be contained sooner rather than later, as in the case of Nigeria, there is nevertheless fear that any outbreak in future could be worse.
The meeting was addressed by among others, Rev. Dr. Fykse Olav, General Secretary of WCC via skype. It brought together 66 participants from Kenya, Nigeria, Rwanda, Burkina Faso, Ghana, Democratic Republic of Congo, Burundi, Uganda, Cameroun, Zimbabwe, Malawi, South Africa, Ethiopia, Togo, Benin, Germany and Switzerland.