27 Mar 2014

Study: media still dominated by men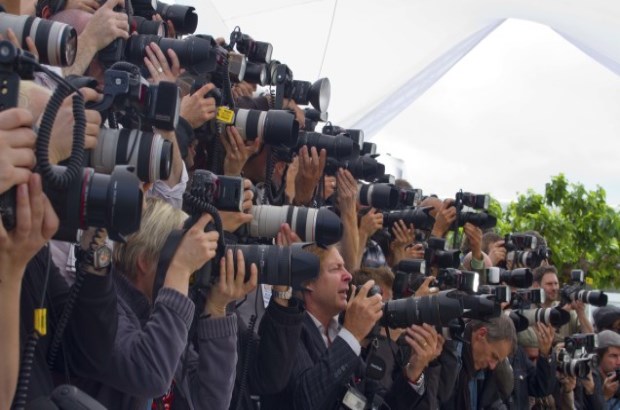 The Women's Media Center (WMC), in its Status of Women in the U. S. Media 2014 report, found that men still dominate print, broadcast and digital media.
While noting barriers broken by women such as television producer Shonda Rhimes and New York Times Executive Editor Jill Abramson, the third annual report notes a troubling status quo and, in some places, a slipping back in time.
Sports news coverage remains overwhelmingly white and male, even as women's sports and women sports fans are surging, according to a WMC news release. Moreover, women of color — who are spotlighted in this report for the first time —are among those who have lost ground in recent years.
"The media is failing women across the board," said Julie Burton, WMC president. The Status of Women report provides "an overview of the role of women in media and thereby in society. It is a roadmap for where we are as a society and where we need to go for women to achieve an equal voice and equal participation. The numbers tell a clear story for the need for change on every media platform."
Using new surveys, studies and reports, the WMC report examines the representation of women in newspapers, online-only news sites, television, radio, social media, video games, film and television, sports news, newsmakers and corporate/technology leadership.
Here are highlights from the 2014 report:
As newsroom staffing declined 6.4 percent from 2011 to 2012, the overall tally of women staffers continued to hover at 36 percent, a figure largely unchanged since 1999. Nevertheless, the count for women of color continued its more extreme fluctuations.
The number of women in radio news jumped 8 percent from 2012 to 2013, narrowing one of the historically widest gender gaps in the news industry. However, elsewhere in broadcast news, there were, as examples, losses in female on-air talent and broadcast managers.
White men continued to dominate the ranks of Sunday morning news talk show guests, except on a single MSNBC show with a black female host.
Two women—1.09 percent—were among the 183 sports talk radio hosts on Talkers magazine's "Heavy Hundred" list. The Top Ten among Talker's news talk show "Heavy Hundred" included no women.
More than 150 print publications and websites covering sports—an arena whose editors are 90 percent white and 90 percent male—were slammed with an "F" in an Associated Press Sports Editors-commissioned study.
Over a five-year period ending in 2012, the 500 top-grossing movies had 565 directors, 33 of whom were black and two of that 33 were black women.
Women represent 28.8 percent of speaking characters in the top-grossing films in 2012.
Only six percent of the top 100 films in 2012 hired a balanced cast of women and men.
For production of the 250 top-grossing domestically made films of 2013, women accounted for 16 percent of all directors, executive producers, producers, writers, cinematographers and editors, slightly lower than the 2012 and 1998 figures.
According to a two-month snapshot in 2013, men wrote 82 percent of all film reviews.
Women snared 43 percent of speaking parts in prime-time TV, according to the latest study, up from 41 percent previously. Those women, however, tended to be much younger than their male acting counterparts.
More white women but fewer women of color have been directing prime-time TV shows but the overall numbers for women has remained virtually unchanged.
The full report is available here.
Based in New York and Washington, D.C., the Women's Media Center (WMC) was founded in 2005.