22 Sep 2014

Tackling Gender Injustice in the Media
Media and Gender Justice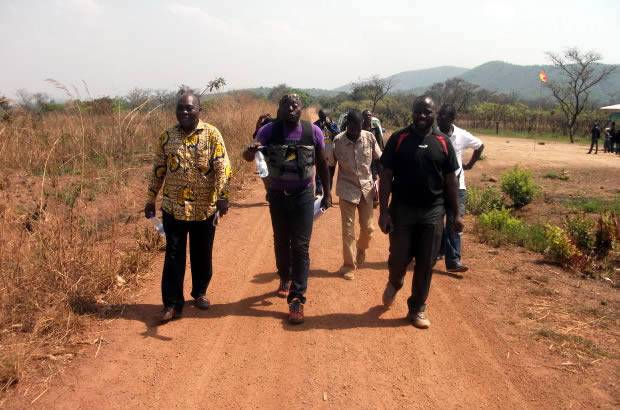 Cameroon
Actual output
– 30 stakeholders sensitised on the project
– A gender policy for media houses drawn and adopted
– 3 round table conferences organised within the project period.
– 30 female journalists receive training advocacy on gender issues.
– 40% increase in the number of programmes and articles addressing gender issues in the media.
Actual outcome
– Media practitioners carry out gender sensitive and participatory programme planning.
– More women run and report programmes traditionally the domain of men.
– Elimination of programmes that degrade women
– More men take it in their stride to empower and accommodate female colleagues.
– More women take up challenging programmes/tasks.
Actual impact
– More gender justice in the media through combating gender related discrimination and violence in the media.
– 16 media houses signed and adopted the gender policy.
– 25 female journalists received advocacy training.
– 20 male media practitioners sensitised on the concept of gender
– The Herald Newspaper has established a steady column for gender issues.
From 2008 ICCO Report:
WACC partnered with Nkong Hill Top Common Initiative Group (NCIG) in Buea, Cameroon, in a project to improve gender justice in media houses in the South West Province of the country. NCIG has since 1999 applied theatre and mainstream media to increase the visibility of women and gender issues in local grassroots communities. The project was sparked by a need to address the stark gender inequalities in media ownership, authority and content evident across Cameroon. The intervention aimed at combating gender-related discrimination and injustice in the media by lobbying media houses to adopt self-regulation policies, by training female journalists in advocacy and by organizing round table conferences on issues of discrimination against women in the media. 25 female journalists gained confidence and increased capacity to lobby for gender-balanced media. Immediate changes in media content occurred; a column on gender issues was created in The Herald Newspaper while a radio programme centred on women's rights commenced broadcast on Lebialem Rural Radio. A gender policy for media houses was developed and finally adopted for implementation during the 3rd round table conference by over 10 publishers in the region in their respective media houses. The regional executive of the National Association of Professional Media Women (NAPMEW) which was almost dormant is now more active and eager to engage in new initiatives. For example, an advocacy and awareness creation initiative in which NAPMEW produced and disseminated a brochure on the theme to commemorate the 2009 International Women's Day.
2009:
The project addressed gender-related discrimination and injustice in media from a media-house policy angle. The Provincial Delegation of Women and the Protection of the Family Buea (MINPROFF), the Catholic, Presbyterian and Baptist communication departments, the Cameroon Association of English Speaking Journalists (CAMASEJ), and the South-West regional chapter of the National Association for Women Media Practitioners (NAPMEW) gained increased capacity on development of gender-sensitive media policy. A workshop with media practitioners and gender experts resulted in the elaboration of a gender policy proposal for media houses. Advocacy for the adoption of the gender policy is underway.
Project 555