02 Dec 2013

"The Patience Stone" is released as a film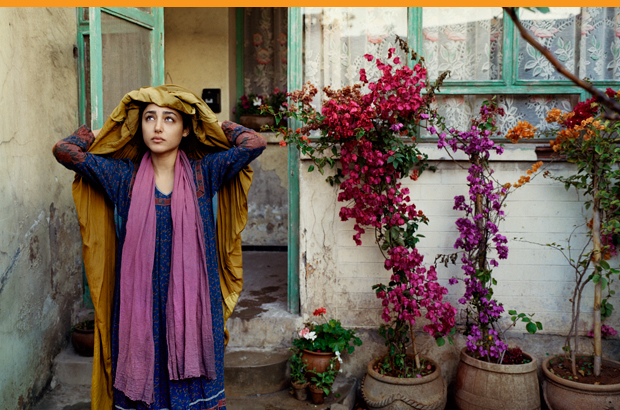 ---
Atiq Rahimi attracted immediate attention with his very first book Earth and Ashes, originally published in 2000 and translated from Dari by Erdağ M. Göknar. At only 68 pages in its English translation (or 81 depending on the edition), its brevity and sparse style of writing were at first criticised, although since then it has been translated into more than 20 languages.
Rahimi's fourth book was Syngué sabour (Pierre de patience). Written and published in French, it won the prestigious Prix Goncourt 2008. The book is what might be called documentary-fiction, crafted as it is in cinematographic terms. No surprise, then, that Atiq Rahimi has now filmed it.
Described in New Internationalist magazine (December 2013) as a "subtle and memorable narrative about women's solidarity and rebellion", the film is likely to be true to the book since the author both co-wrote and directed the screenplay.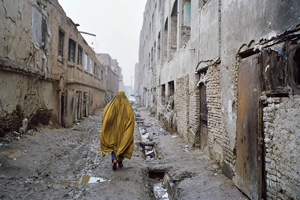 Set in an unnamed village, the story is a microcosm of the total havoc wrought on Afghanistan after 10 years of war with the Soviet Union, four years of civil war, seven years of oppression by the Taliban, and eight years of destruction under 'Operation Enduring Freedom'. That is 30 years from 1979 to 2009 in which some two million people were killed, five million disabled, and five million turned into refugees.
Syngué sabour reflects the grim situation facing women in a patriarchal society where their status fluctuates according to the country's current political predicament. Prior to the Soviet occupation and the subsequent years of war, women had significant rights, educational and professional opportunities, especially in Afghanistan's larger cities. But the Taliban's 1996 takeover pushed Afghan women's rights back decades, effectively banning women and girls from all forms of public life.
Rahimi dedicated Syngué sabour to Afghan poet Nadia Anjuman (1980-2005), who was allegedly beaten to death by her husband. Her first book of poems, Gul-e-dodi (Dark Red Flower) had just been published.
The story of Syngué sabour takes place during the Taliban era in the devastated home (and mind) of an Afghan woman. She is married to a fighter – it is never made clear for whom or against whom – who lies in a coma, wounded by a bullet. The woman tends him daily, refilling his saline drip and looking after their two children. She conducts a one-sided dialogue with herself and her husband about their lives.
For the woman, the man is her "patience stone" – the literal translation of the title of the book. The woman recalls a conversation with the man's father about a sacred stone:
"To which you recount all your misfortunes, sufferings, pains, and worries, all the things in your heart that you dare not reveal to others… and the stone listens to you, soaks up your words, your secrets, until one fine day it bursts. It falls to bits" (page 87).
In what amounts to an extended confession, the woman tells her inert husband about episodes in her past life, while trying to cope with the trauma all around her: the mullah who persistently knocks at the door; the distraught elderly neighbour whose family has been massacred; her children who need food and care; the two armed intruders who enter; and her apparently lifeless husband.
Described online by the Huffington Post (13 August 2013) as "an exceptional, eloquent film with a richly specific setting and global resonance", the story is an allegory of the dire situation facing Afghan women, about their solidarity and their rebellion against the patriarchal norms and traditions that imprison them.