13 Jul 2015

Tribute to Luis Ramiro Beltrán (1930-2015)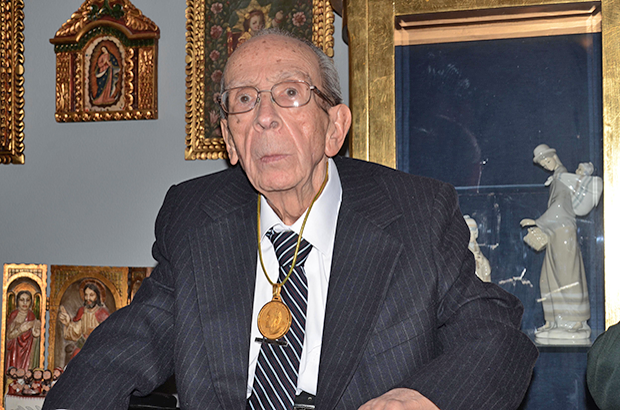 Photo: Visor Bolivia
---

The distinguished Bolivian communicator, Dr Luis Ramiro Beltrán Salmón, died 11 July 2015 after a short illness.
Beltrán was born in Oruro, Bolivia, and began his career as a journalist with the daily newspaper La Patria and later with La Razón.
He was one of the founders of the critical school of Latin American thinking that proposed a new paradigm for the continent: the democratization of communication.
Beltrán worked closely with international bodies like CIESPAL (International Centre for Higher Studies in Communication for Latin America) Ecuador, ILET (Latin American Institute of Transnational Studies) Mexico, IPAL (Peruvian Institute for Latin America) Peru, OPS (Pan-American Health Organization) in the USA and Colombia, and UNESCO.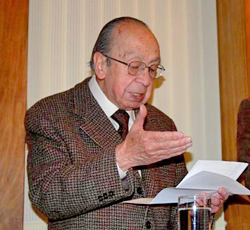 In 2014 the Bolivian Chamber of Deputies awarded him the "Marcelo Quiroga Santa Cruz Medal of Merit" in recognition of a lifetime's professional promotion of better knowledge and training for communication professionals at all levels.
Journalism ethics, commitment and a passion for communications led Beltrán to produce a substantial body of significant writings that today form part of national and Latin American academic curricula.
Beltrán believed that communication "must not be a tool for manipulation with the purpose of satisfying the interests of the few… nor used to maintain an unjust social structure… but must be used to transform society so that justice and peace might prevail."
In 1983 Bolivia gave Luis Ramiro Beltrán his country's highest award, the Cóndor de Los Andes. That same year he received Canada's Marshall McLuhan-Teleglobe Prize. In 1984 the Catholic University of Bolivia made him a Doctor Honoris Causa and in 1999 inaugurated a chair in his name in the department of social communications.
In September 2014, the International Centre of Higher Communication Studies for Latin America (CIESPAL), based in Quito, Ecuador, honoured Beltrán with its Gold Medal.
CIESPAL is a centre of excellence in the training, study and documentation of social communications. Its Gold Medal recognizes exceptional contributions to the field that advance democratic debate in the interests of the whole of society.
WACC and its Latin American regional association directly benefitted from the work and vision of a man who believes that communication is the foundation of coexistence and of democracy in practice.
WACC members and partners worldwide offer their condolences to the family and many friends of a legendary communicator in the knowledge that his legacy will live on.