08 Jul 2016

U.N. watchdog: tech sector should protect free expression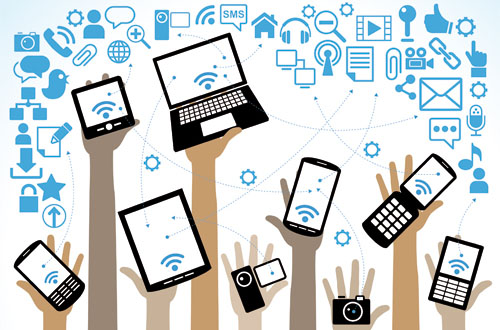 Image: rankingdigitalrights.org
---
Article 19, the London-based organization that promotes freedom of information worldwide, believes the information and communications technology (ICT) sector has a role to play in protecting and promoting free expression.
Article 19 has said it welcomes the report of the U.N. Special Rapporteur on freedom of expression, David Kaye, who has called upon ICT stakeholders to respect human rights. The report was presented during the U.N. Human Rights Council's 32nd Session in June 2016 (HRC 32).
Article 19 said that in its submission to the report, it emphasized that the Internet has fundamentally changed the way in which people communicate and go about their daily lives, and that understanding the role and responsibilities of private actors is key to protecting freedom of expression online.
"The Internet is the front line in the battle for freedom of expression and civic space," said Thomas Hughes, Executive Director of Article 19.
"The pressures that states and others exert on private actors to control the information people can access and share has received too little attention from the U.N., which this report redresses. At the same time, the report makes clear that private sector as well as Internet standard setting organizations … can and should do a lot more to protect and promote freedom of expression," Hughes added.
The Special Rapporteur's report recognizes that it is overwhelmingly private actors who create, maintain and operate the infrastructure and spaces for freedom of expression and access to information, Article 19 noted.
These actors are diverse, comprising an "ecosystem" including telecommunication providers, hardware and software developers, email and social media providers, as well host and search companies. Technical bodies and regulators at the international and national level also play a key role. The Special Rapporteur pointed out that while private actors have provided exponential opportunities for free expression, the decisions they take and the pressures they are subject to have a profound impact on the exercise of rights.
The report is intended as an initial mapping of the private actors in the ICT sector that influence freedom of expression, identifies legal and policy issues at the intersection of state and private sector conduct, and outlines areas where further normative guidance will be provided in future reports.
To read the rest of the Article 19 analysis, click here.