15 Jan 2014

Using technology to end gender violence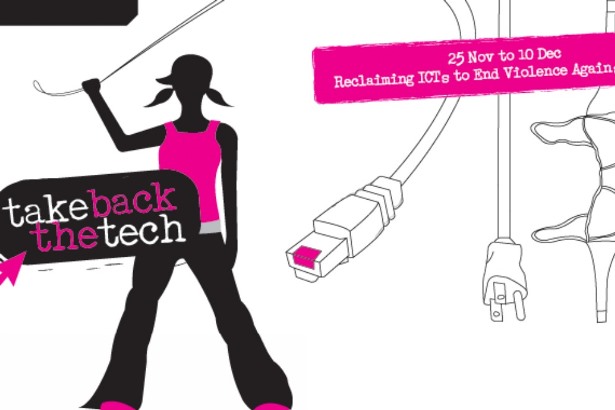 ---
The latest version of Take Back the Tech! campaign is evaluating its 16 Days of Activism to End Gender Violence. The campaign, which ran from Nov. 25-Dec. 10, 2013, focused on how concepts of public and private affect information and communication technologies (ICTs) and violence against women.
Debates included the right to privacy, blurred lines between private and public in online spaces, state surveillance and even sexting. Campaigners around the world led events, created eye-catching graphics and penned useful documents.
Take Back the Tech! was started in 2006, initiated by the Association for Progressive Communications' Women's Networking Support Programme (APC WNSP), a network of more than 150 women from different parts of the world who support women networking for social change and women's empowerment, through the use of information and communication technologies.
Sara Baker, Take Back the Tech! campaign coordinator, speaking about the 2013 campaign, said, "I loved seeing how local campaigns interpreted the daily actions in their own ways. They did what worked for them and came up with unique activities that were effective on the ground."
For example, the Nicaraguan feminist collective "Enredadas" found out about Take Back the Tech! in an event on "padlocks, passwords and other obsessions" with campaigners from Mexico and Guatemala. Inspired by the campaign, they took their offline activism focused on women's self-defense to develop an online women's "virtual" self-defense series, with online safety advice for each one of the 16 days.
World Pulse encouraged their blogging community to share love letters in support of ending violence against women and got an overwhelming and poignant response.
In Pakistan, long-time Take Back the Tech! campaigner Bytes for All brought together their tech tips and how to report online abuse in a digital guide, Online Violence: Prevention, Reporting, and Remedy, and, after years of working with journalists and the general public about abusive and invasive social media, they produced a publication called Social Media Ethics and Etiquette.
The Foundation for Media Alternatives in the Philippines, known for its Take Back the Tech! marathon and flashmob in 2012, fanned creative fires with their 2013 poster-making contest. OneWorldSEE in Bosnia-Herzegovina left provocative post cards throughout city cafes to generate debate and awareness around tech-related VAW. Their disco-tech featured fun and dance as well as innovative tools and digital safety.
In 2014, the Take Back the Tech! campaign will facilitate important discussions around ICTs and gender violence.
To read more about Take Back the Tech, click here.