28 Nov 2012

WACC and IFJ Launch Resource Kit to Strengthen Gender-Ethical Journalism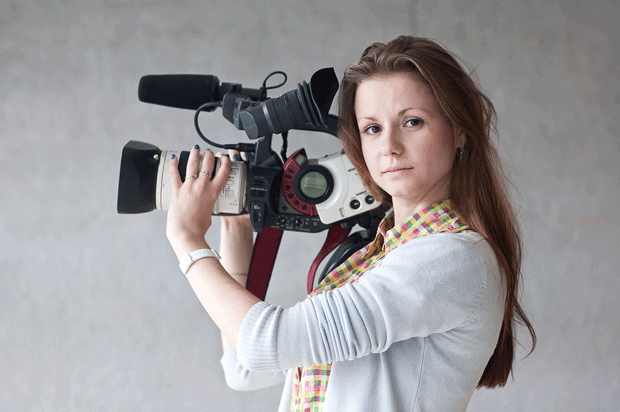 Promoting fair gender portrayal within media houses and the journalistic profession
WACC and the International Federation of Journalists (IFJ) collaborated on a resource to promote gender ethical journalism. TheLearning Resource Kit for Gender-Ethical Journalism and Media House Policy was the outcome of a project launched in July 2011 to bring about fair gender portrayal by journalists and within media houses. It is currently available in five languages.
The kit draws from the insights of media practitioners, educators and communication researchers from Africa, Asia, the Caribbean, Europe, Latin America, North America and Pacific. It brings together practical guidelines to enhance women's representation in media content and encourage dialogue within media structures and self-regulatory bodies together with civil society groups.
The editors note that "portraying gender in a fair and ethical manner will only occur when it becomes a concern for everyone in the newsroom and beyond. Journalists, photographers, news editors, camerawomen and cameramen, cartoonists, media employers, self-regulatory bodies, journalists' schools, associations and unions, all have a role to play in ensuring that media become an effective mirror of society. Civil society actors can support this process through monitoring, dialogue and positive partnerships with media".
The kit is organised in two books. Book 1 concentrates on conceptual issues about gender in news reporting. Book 2 presents gender-ethical thematic guidelines on reporting climate change, disaster, economic news, sexual and reproductive health, human trafficking, peace and security, politics, and sexual violence.
The 2010 Global Media Monitoring Project revealed a global average of barely one woman in every four people was seen, heard or read about in news stories. This is an improvement from 15 years ago when it was less than one in five. However, the pace is slow. "We know that quality journalism is ethical journalism, and that ethical journalism includes full and fair representation of the actions, opinions, concerns and aspirations of women around the world," comments WACC's Deputy General Secretary Lavinia Mohr. She hopes that the new resource will help media decision makers, media professionals and engaged media audiences increase the pace of change towards fair representation and portrayal of women in reporting.
"In the past years, the lack of gender balance in news reporting has been one of IFJ's greatest concerns in upholding journalists' ethics," said IFJ General secretary Beth Costa.
"This resource kit responds to this. It is a unique tool for media professionals, media trainers and media employers to reflect on the way gender is portrayed in the news and think again about the effects biased gender portrayal can have on the public's perception of society."
The Learning Resource Kit available in Arabic, English, French and Spanish may be downloaded free of charge at www.whomakesthenews.org and www.ifj.org.
More on the publishers
Active in media development for more than 25 years, WACC is an international ecumenical organisation with members in more than 120 countries. WACC has coordinated the Global Media Monitoring Project which every 5 years since 1995 has monitored the output of news journalists, reporters, presenters and announcers on radio, television and print media worldwide from a gender equality perspective.
Contact: Sarah Macharia
Tel: +1 416 691 1999 ext 232
The IFJ, the world's largest organisation of journalists, is eager to promote ethical journalism. In 2008 the organization launched the Ethical Journalism Initiative (EJI) to encourage the reconciliation of media professionals with their mission to provide the public with fair, unbiased, well documented news reporting, with a particular focus on fighting against stereotypes and providing fair gender portrayal in news content.
Contact: Pamela Morinière pamela.moriniere@ifj.org Tel. +32 2 235 22 16
The Learning Resource Kit for Gender-Ethical Journalism and Media House Policy is available here.