25 Nov 2016

WACC celebrates role of media in eliminating violence against women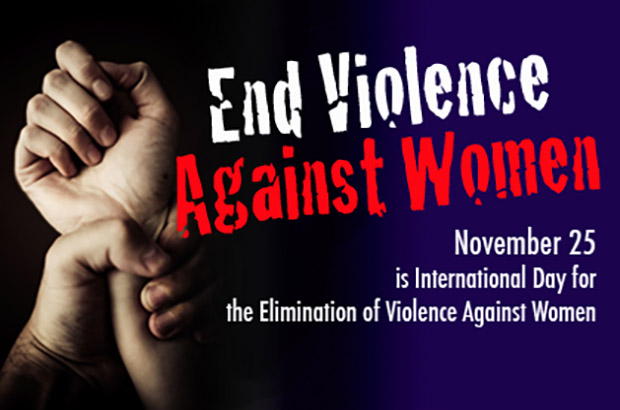 Image courtesy of FijiTV.
---
The International Day for the Elimination of Violence against Women, November 25, also marks the 25th anniversary of the beginning of the annual 16 Days Campaign of Activism against Gender Violence.
"These two events are milestones in the struggle for gender equality worldwide," said WACC General Secretary Rev. Dr Karin Achtelstetter. "WACC's members and partners fully support keeping the issue in the public eye."
The 16 Days Campaign has become an international tool for raising awareness and calling for action to end all forms of violence against girls and women. It will run until December 10, which is International Human Rights Day.
Media have a critical role to play in ending gender-based violence. "Media reporting on violence against women carries an extra responsibility […] anything short of breaking through the silence that often surrounds the criminal acts of rape, assault and feminicide supports a status quo that minimises and excuses the impact of violence, and endangers women everywhere," says the WACC/IFJ Gender-Ethical Journalism Resource Kit (2012).
WACC's partners around the world are marking the 16 Days Campaign in various ways. Observatorio de Género y Medios GEMA, the Costa Rica national coordinator of the Global Media Monitoring Project (GMMP) is speaking out against media reporting on gender violence and feminicide.
In an interview produced by Asociación Voces Nuestras, Génesis Rojas, GEMA notes that "media replay messages that render invisible the real causes of violence against women and how to address them in a responsible manner."
In Pakistan, Uks Centre is launching a 16-episode radio series Amn ki Shama sey Ilm ki Lau, (Lighting the Torch of Education through the Candle of Peace) to explore how gender unjust practices contribute to denial of education to girls. .
Prensa CIMAC in Mexico will reveal results of a WACC-funded media monitoring on gender in peace and security news through a series of infographics and animations issued every day during the 16-day period.
UN Women recognizes the role of mass and social media in combatting gender-based violence, which undermines human rights, social stability, public health and women's educational and employment opportunities.
The World Council of Churches (WCC) also regularly promotes "Thursdays in Black", which began in the 1980s as a form of peaceful protest against rape and violence – especially during wars and conflicts. Through this simple gesture, participants are invited to be part of a global movement urging an end to violence against women.
WACC partners' events will culminate in the launch on International Human Rights Day December 10 of a multi-year campaign to End News Media Sexism by 2020. The goal and timeline underline the urgency of making news media accountable for fair and balanced journalism from a gender perspective.