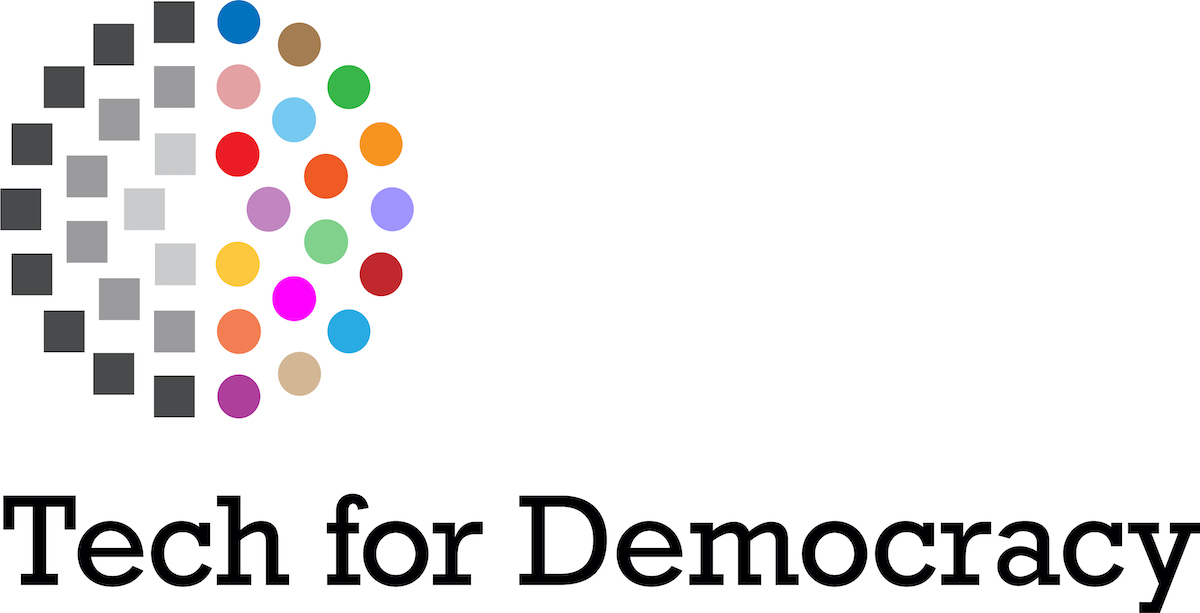 05 Sep 2022

WACC joins the Copenhagen Pledge on Tech for Democracy

WACC Global is one of more than 110 countries, civil society organizations, and companies that have signed the Copenhagen Pledge on Tech for Democracy, "a commitment to make digital technologies work for, not against, democracy and human rights."

The Denmark-led initiative, which was unveiled today, September 5, underscores the "joint responsibility" of governments, multilateral organizations, civil society, and technology companies to develop and use digital technologies that support democratic institutions and processes, contribute to the free exchange of ideas, and uphold human rights.

Explaining the rationale for the initiative, Tech for Democracy notes that while digital technology can help promote human rights, they can also pose a "severe threat to democracies globally." It noted how, in 2021, the Internet was shut down 182 times worldwide "to limit freedom of expression and access to information." Such situations demand "joint action," it states.

Denmark kickstarted Tech for Democracy in 2021 as a "multi-stakeholder push for protecting and promoting democracy and human rights in an era of rapid technological development." It has, among others, held a virtual conference connecting representatives from governments, multilateral organizations, the tech industry, civil society and activist organizations worldwide, and held a series of online events, Days of Actions, which have gathered input from diverse voices.

"We believe that the future of democracy relies on our ability to leverage and steer the digital transformation of society in ways that capitalize on its opportunities, while also confronting the challenges," states the Pledge. "We stand at a crucial junction in the history of democracy, and we need to jointly, responsibly, and proactively develop and use digital technologies and online spaces to cultivate and strengthen democracy, human rights, and the rule of law around the world."

WACC General Secretary Philip Lee said, "It is vital that civil society acts together to monitor the ways digital technologies are being used and to challenge bias, imbalance, and injustice. In a digital world, these matters cannot be left to governments and corporate entities that have other interests and ulterior motives. The Copenhagen Pledge is a great initiative that puts us all on the right track."

The Pledge condemns the "exploitation of digital technologies by State and non-State actors," saying they undermine democracy and violate human rights. It also expresses deep concern about the development and use of digital technologies "that are inconsistent with international human rights law, free and fair elections, and the vision of an open, accessible, interoperable, secure, and reliable Internet."

Stressing that "human rights and fundamental freedoms that people have offline must also be protected and promoted online," signatories pledge to:
apply democratic values and a human rights-based approach in the design, development, deployment, and use of digital technologies;"
share best practices, promote responsible people-centric approaches, and partner on inclusive solutions for democracy online and human rights-based digital governance;
develop digital public goods to promote a safe, active, respectful and tolerant civic participation in democratic processes online;
support the development and use of digital technologies by and for civil society actors to help protect against human rights violations and abuses and to strengthen accountability;
enhance capacity-development, awareness raising, and available resources to increase the digital literacy and digital safety of civil society;
use digital technologies proactively to narrow digital divides, with a particular focus on marginalized, vulnerable, or disenfranchised groups worldwide.
Join the pledge: https://techfordemocracy.dk/join- the-initiative