27 Oct 2013

WACC launches new logo as part of its communications strategy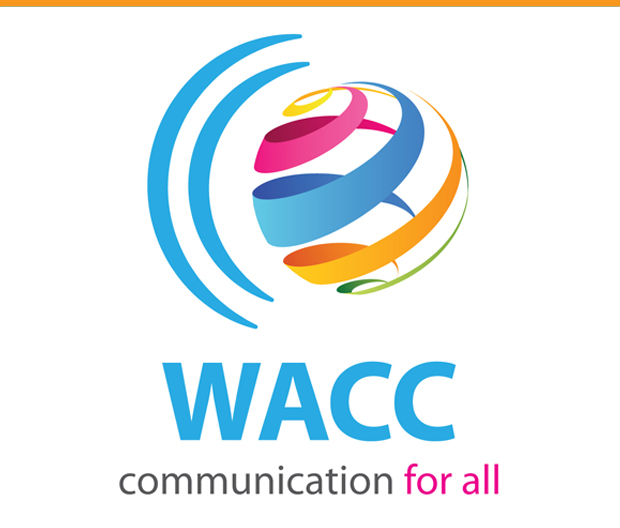 ---
WACC's new logo will be presented at the Oct. 28 annual general meeting of members in Busan, South Korea, after members of the Executive Committee reviewed it at their meeting Oct. 24-28.
WACC members and partners attending the 10th WCC Assembly in the city are cordially invited to the AGM, which will take place at 1900 at the Hotel Paradise, 1408-5 Joong-Dong, Haeundae-Gu, Busan, South Korea..
The logo's spiral is predominantly cyan blue, a colour that has come to be associated with WACC. It symbolizes WACC's worldwide multicultural diverse network and carries three other colours that will also appear on WACC's new website.
The new logo bears WACC's tag line "Communication for all", based on its current Principles and Strategic Plan 2012-2016.
In 1976 WACC's first logo took the form of a solid circle representing the world and two C's symbolizing both Christian and communication.
An echo of that design can be seen in the new one based on a concept by freelance designer Mark Walters. That concept was finessed by Saskia Rowley, who is also responsible for the design of WACC's new web site.
The new WACC logo replaces the string of figures from all walks of life dating from the mid-1990s. At that time WACC's tag line was "Taking sides".
The new logo has been designed expressly for use on digital platforms, appears in three languages, and has been adapted for WACC's Regional Associations.
WACC General Secretary, Rev. Dr. Karin Achtelstetter, commented, "The directors and members are very pleased with this new image for WACC, especially at a time when we are looking forward to the imminent launch of the new website."