07 Aug 2014

WACC 'No-Nonsense Guide' focuses on citizen journalism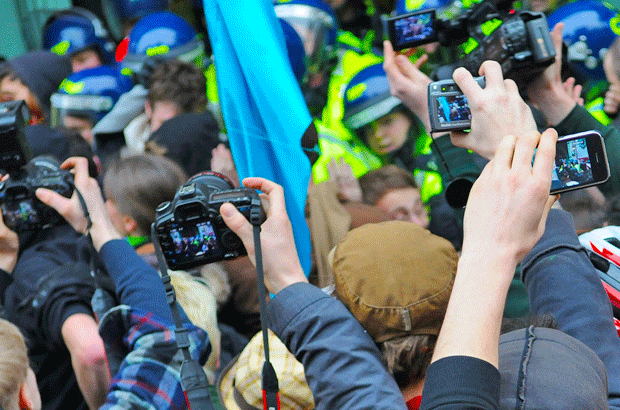 ---
WACC has published a new "No-Nonsense Guide" that examines "citizen journalism and freedom of expression."
Before the advent of the Internet, the term "citizen journalist" did not exist. Now, however, "increasingly the norm … is the sight of ordinary people using digital technology to report what is going on around them," the guide notes.
"Even the most basic phone has a camera and it has become simple to post images, video and text to social media sites at the click of a button. As a result, 'citizen journalists' – ordinary people doing the job of reporters – are everywhere," it says.
What is the difference between a professional journalist and a citizen journalist? The guide notes that "a journalist is part of a team trained to make sure that stories are accurate and ethical," and describes a typical newsroom.
For the citizen journalist, however, "there is no newsroom. There is no assignment editor. There is no copy editor to check and perfect the final version of the story." They also have to look after their own distribution channels.
Citizen journalists have certain advantages, such as being a source of first-hand information, but there are also several reasons to be wary of stories by citizen journalists: bias, libel and copyright, and the guide enumerates these issues.
The article explores the technological issues that have driven the rise in citizen journalism – the advent of digital cameras, tablets and digital telephony.
In the policy realm, citizen journalism and social media "have enormous potential when it comes to advancing gender equality." The guide points to a study by the Association for Progressive Communications (ACP) called "Going Visible: Women's Rights on the Internet" (October 2012), which argues that the Internet has become "an increasingly critical public sphere for the claiming of citizenship rights and civil liberties, especially women's rights."
To read the rest of the guide, click here.
To access further WACC resources on citizen journalism, click here