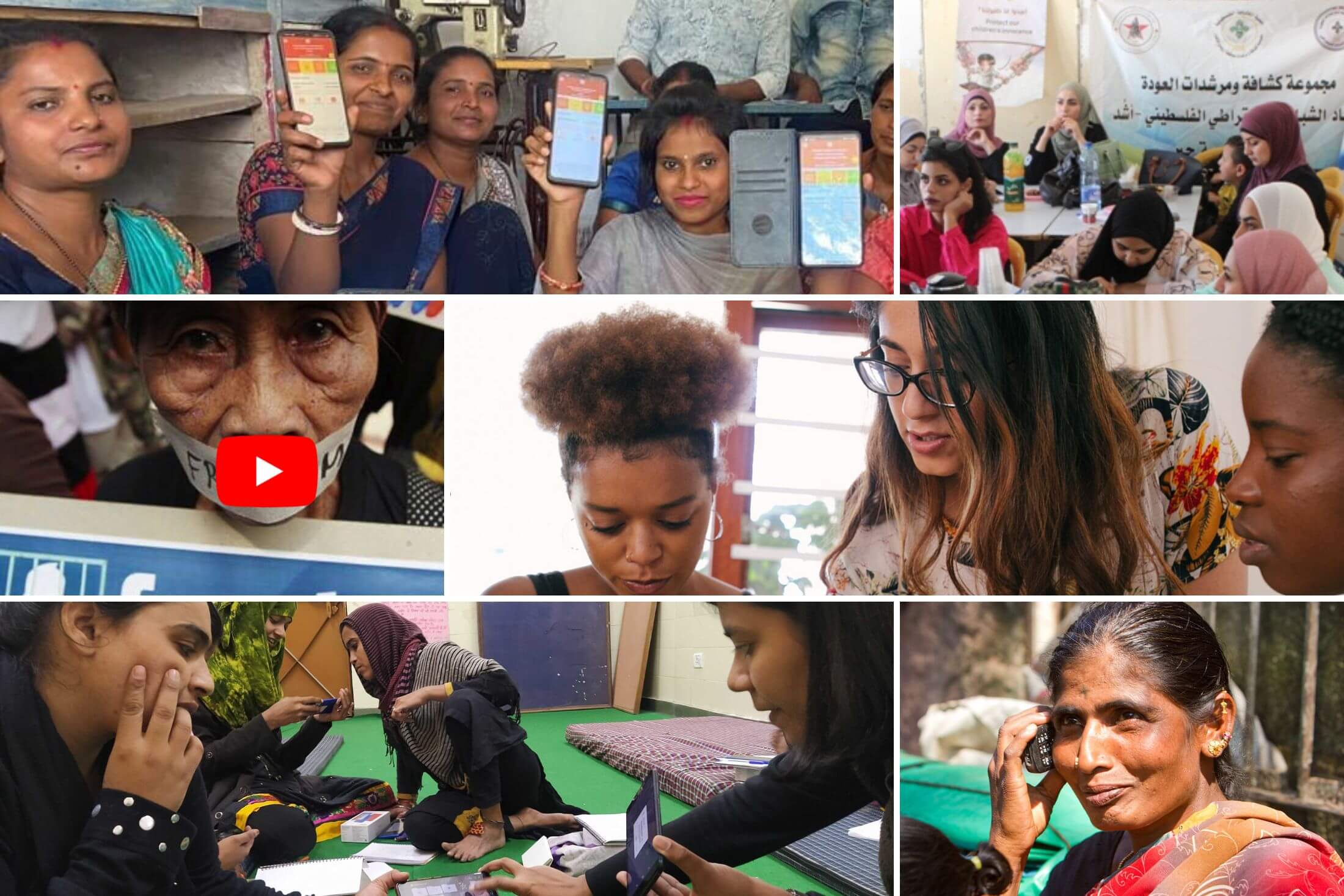 28 Jul 2023

WACC partner forum aims to develop common agenda to advance digital justice

WACC project partners Africa, Asia, and the Middle East will focus on advancing digital justice in a world in digital transformation when they meet for a learning, exchange, and networking consultation on 1–3 August in Nairobi, Kenya.

The gathering "Communication Rights: Towards a Digital Justice Agenda" will bring together representatives from some 20 organizations in partnership with WACC through its Communication for All Program (CAP), as well as local civil society proponents of justice, democratic participation, and equality. Co-organizer is WACC's regional association in Africa.

The partner forum aims to begin drafting a common advocacy agenda for the broader WACC network towards the 20th anniversary of the World Summit for the Information Society (WSIS +20) in 2025. The UN-level, global process intends to bring different sectors together to put people at the center of digital transformation worldwide.

"The evidence of challenges to human rights, equality and justice in digital communication and the technology ecosystem is indisputable," said WACC Program Manager for Gender and Communication Sarah Macharia, who is coordinating planning of the partner consultation.

Macharia noted an ever-expanding constellation of digital communication rights that need to be secured and protected through policy frameworks, among them the right to access the Internet and its content and applications, the right to freedom of expression and association online, and the right to online privacy and data protection.

She pointed to gender-based cyberviolence, a male-dominated tech sector, and unequal investor opportunities for locally founded global South start-ups as particularly pressing digital justice issues.

"WACC wants to equip participants with knowledge and tools to defend the human rights of marginalized and vulnerable groups on digital platforms," Macharia said.

During the consultation, WACC project partners in 12 countries are to share learnings and good practices from their work on communication rights in general and digital rights in particular, while a panel of experts from Pakistan, Kenya, and India will explore questions of digitalisation and intersectionality, giving special focus to gender and inclusion.

The opening plenary will feature a keynote address by Dr. Grace Githaiga. CEO and convenor of the Kenya ICT Action Network (KICTANet), and a presentation by the Hon. Neema Lugangira. co-founder of the African Parliamentary Network on Internet Governance.

Other consultation highlights include a panel on monitoring media reporting on refugees and internally displaced persons, with on-the-ground experience from Nigeria, the Democratic Republic of Congo, Kenya, Canada, and the United States; an introduction to participatory social media monitoring developed by WACC to address misogyny and other forms of tech-enabled hate speech; and a visit to Pamoja FM Radio, a local community broadcaster.

Plenary sessions [PDF] will be live streamed on the Facebook page of WACC's Global Media Monitoring Project (GMMP). The consultation follows a similar forum with WACC partners in Latin America held in October 2022.

WACC's CAP program awards small grants over a three-year cycle to up to 60 organizations that are promoting communication as a human right and sustainable development at a community level. It is funded by Bread for the World-Germany.

Image: Snapshots from digital justice projects run by WACC partners. Clockwise from upper left: Digital Empowerment Foundation (India), YWCA Palestine, Code for Africa (Kenya), IT for Change (India), Ideosync Media Combine (India), Computer Professionals' Union–Philippines.